Product Description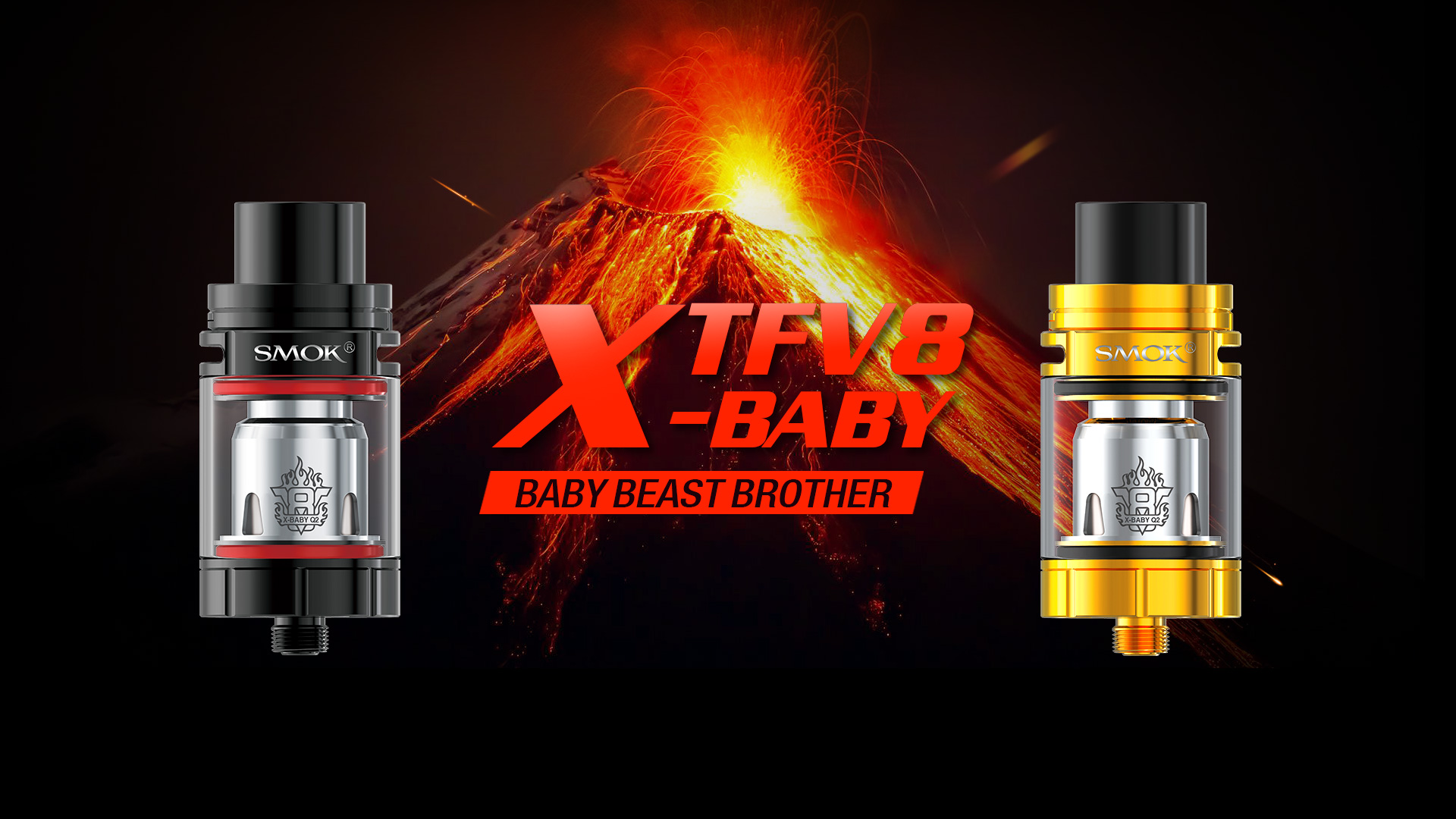 Since the beginning of TFV series tank innovation we have been keeping trying to make a great top
airflow tank, now we succeeded, it is TFV8 X-Baby tank. The success comes from repeated
improvements and tests, the TFV8 X-Baby tank works like the world-wide famous babybeast tank,
which brings massive clouds, rich flavor, smooth airflow, besides, it has a pleasant atomization sound
while vaping. What's more, it has 4.0ml capacity, classical swivel top cap design and sealed leak-proof
atomizer base, so we call it the baby beast brother and it will be a surprise member of TFV8 family.
Innovation keeps changing the vaping experience.
TFV8 X-BABY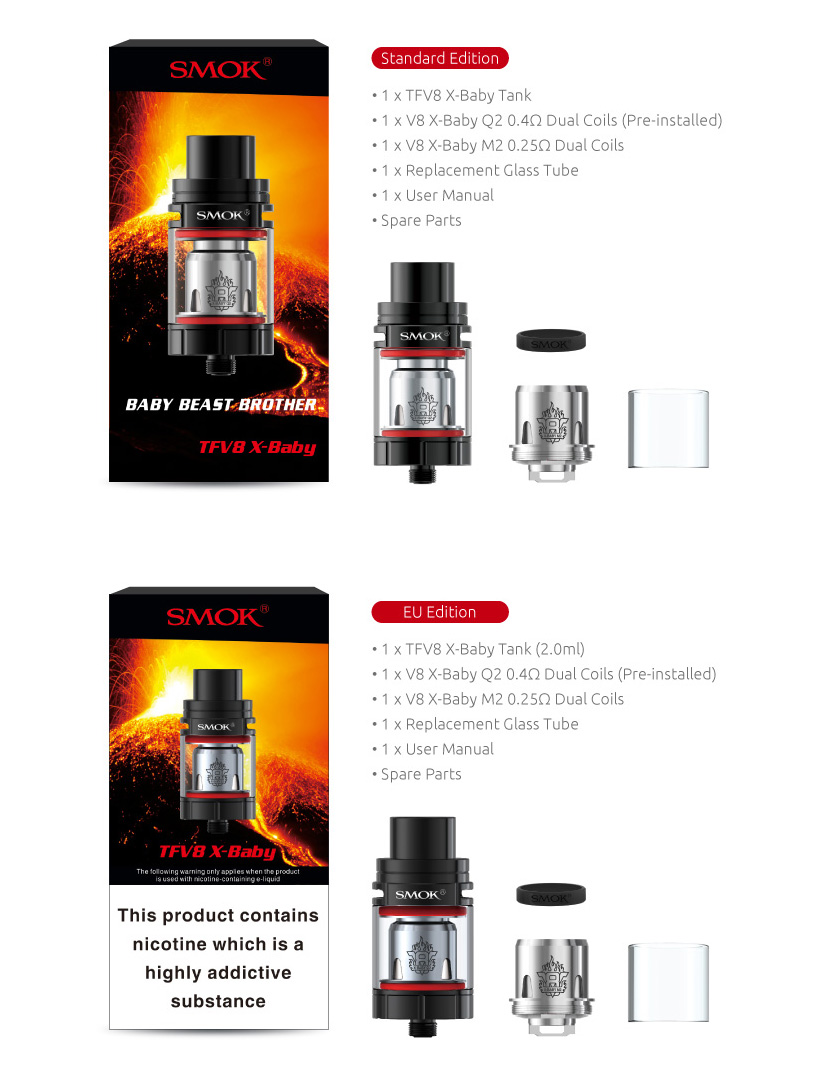 SPECIFICATIONS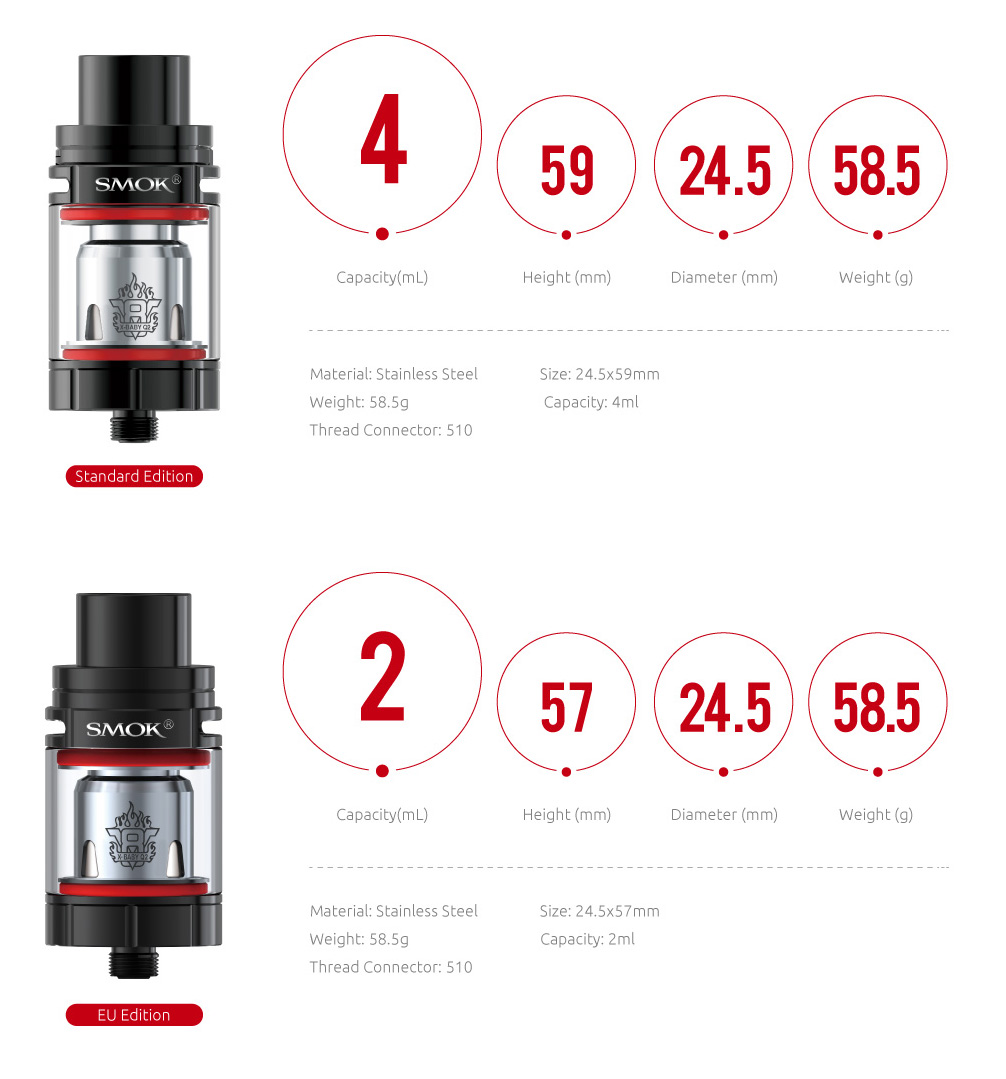 8-COLOR AVAILABLE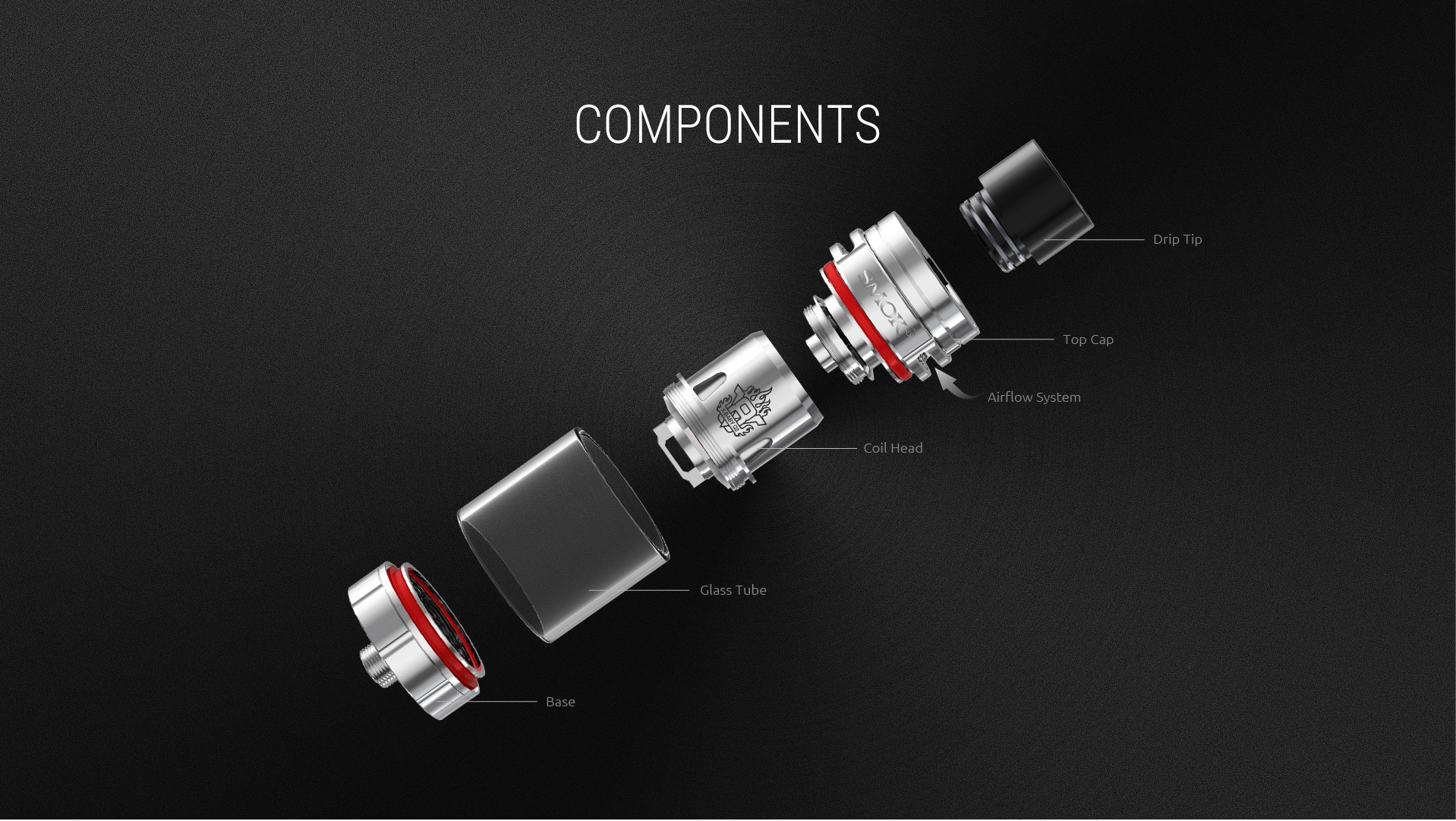 CONTRAST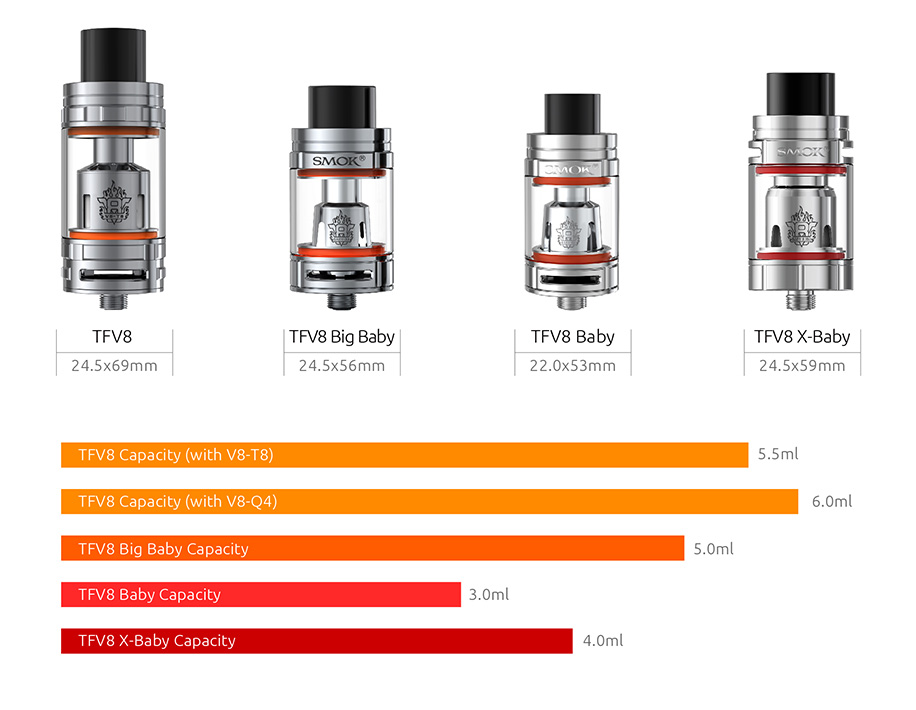 DELRIN DRIP TIP
The delrin drip tip will bring increased airflow and provide you with powerful draw effects.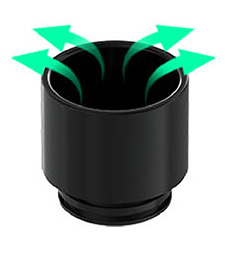 RESIN DRIP TIP (OPTIONAL)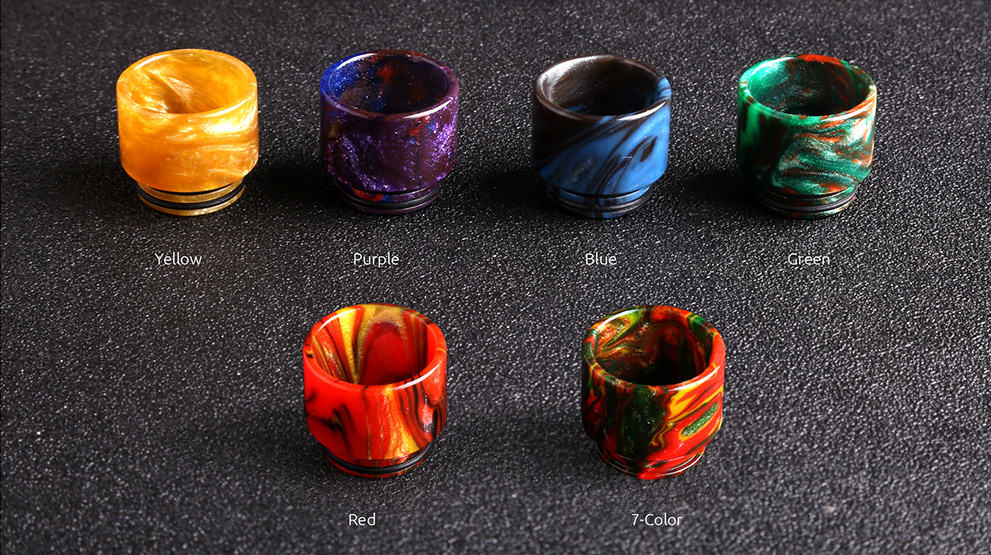 ADJUSTABLE TOP AIRFLOW
SYSTEM
Bring you an extremely open draw. Airflow can be adjusted freely by turning the airflow control ring at
the top of the tank.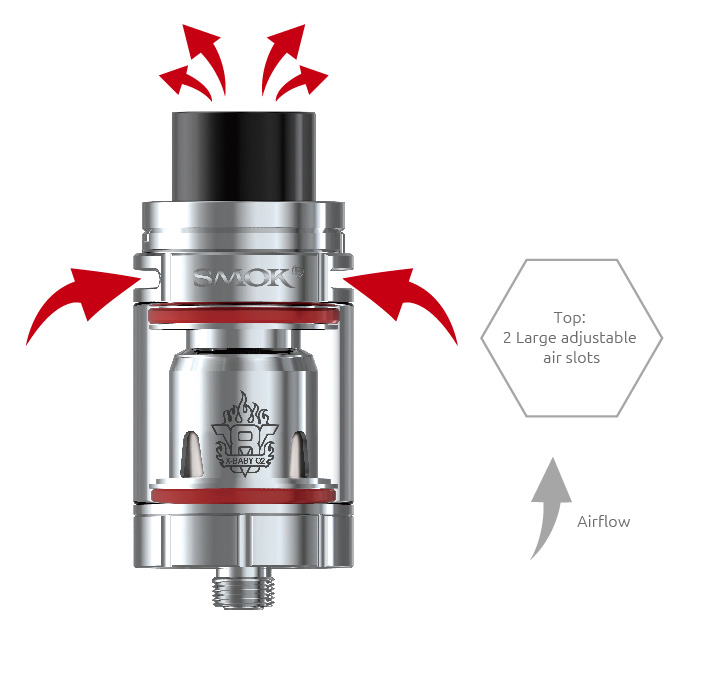 TFV8 X-BABY BIG FAMILY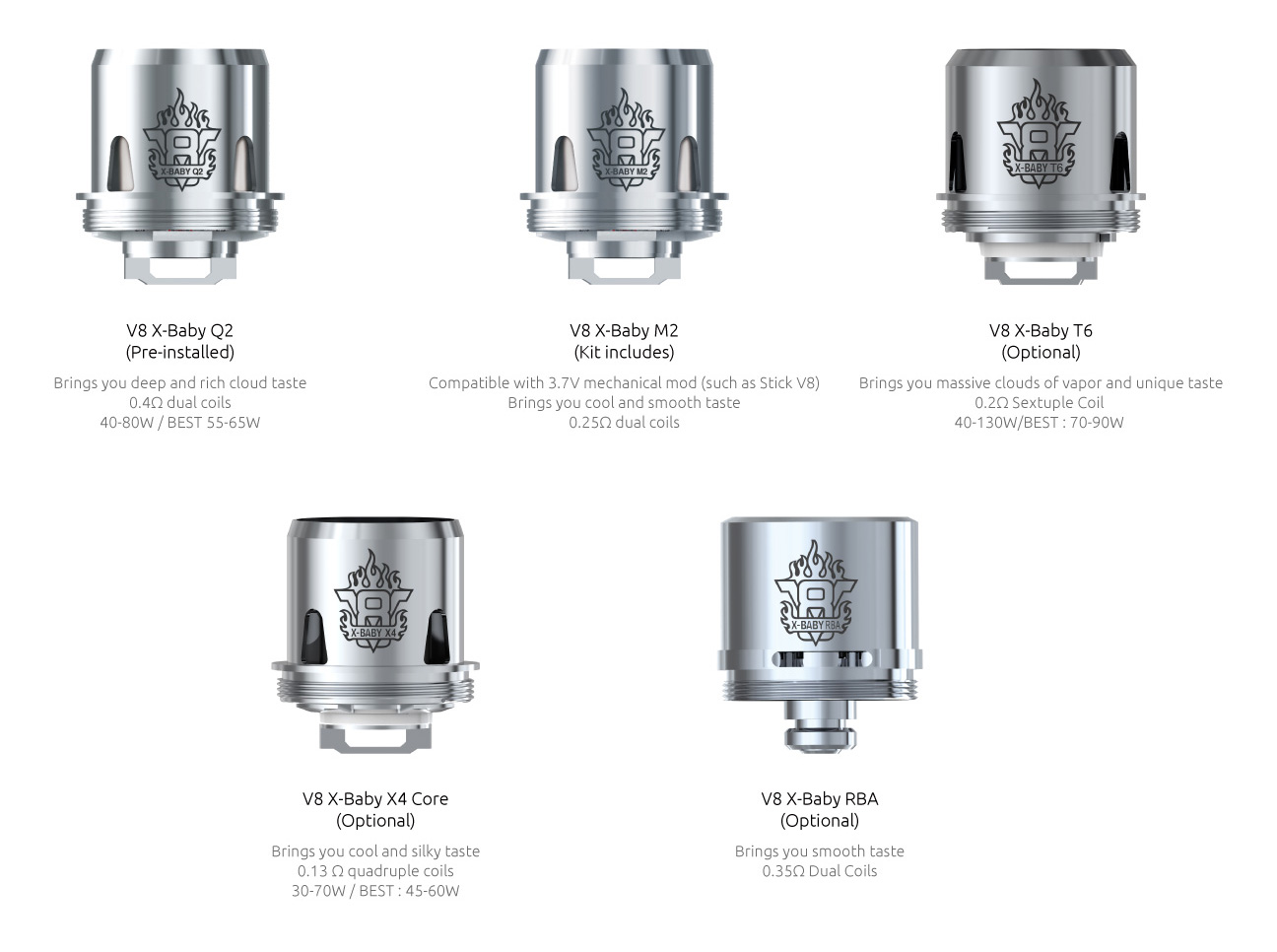 Product Reviews
This product hasn't received any reviews yet. Be the first to review this product!