Product Description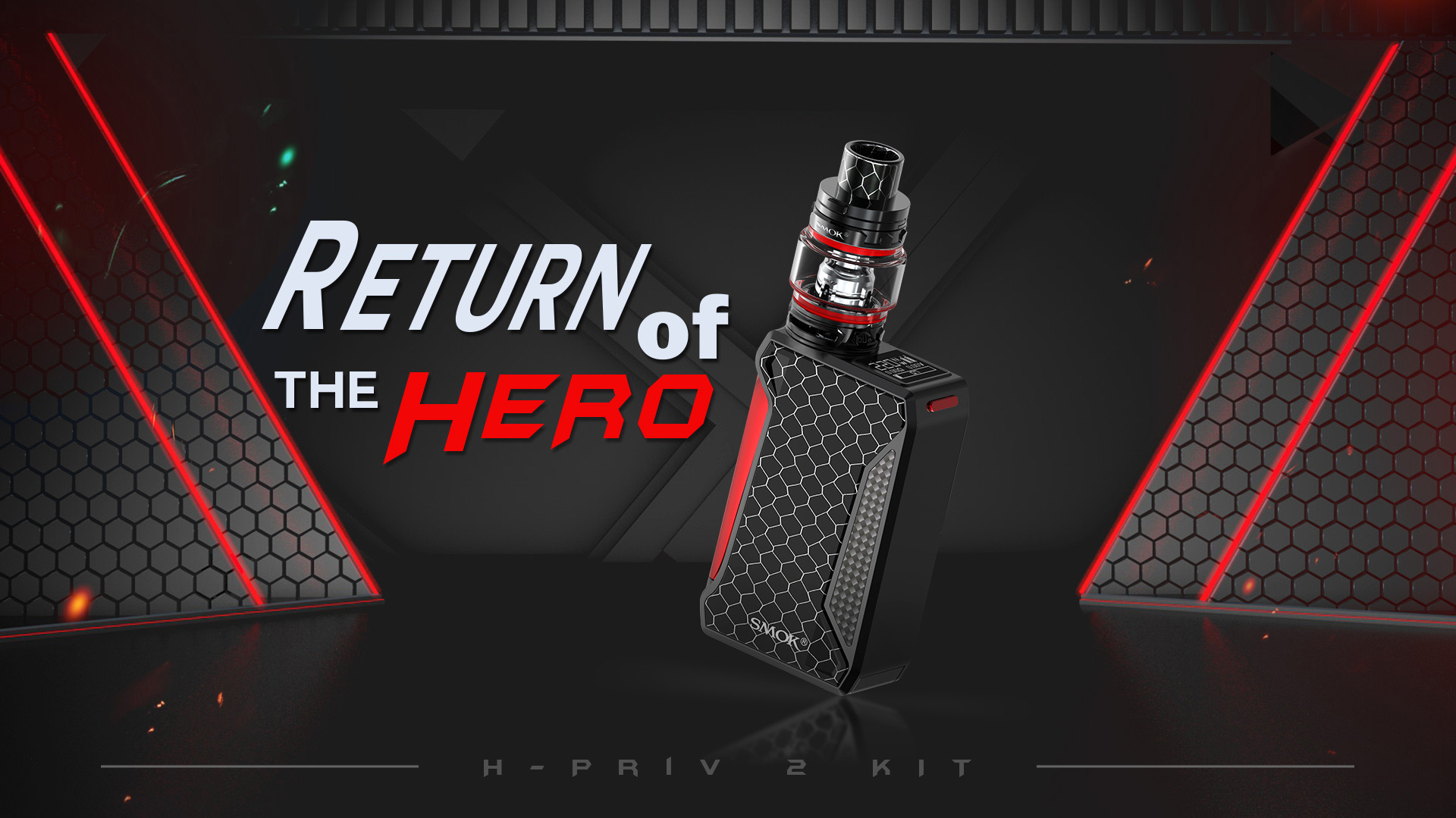 After years of arduous fights, H-Priv 2 earns the ultimate victory and returns back with tremendous popularity
which becomes a formidable force in the vaping world. It continues the trend of H-Priv with a greater emphasis on aesthetics and utility.
Rectangular-shaped mod embodies strong masculine energy, and the front and back share the same style,
highlighting the beauty of symmetry. The newly designed TFV12 Big Baby Prince tank,
combining with innovative V8 Baby cores, will bring you denser cloud and purer flavor.
H-Priv 2 returns with a clear target,that is, to create more wonders for you!
Innovation keeps changing the vaping experience!
9 COLORS AVAILABLE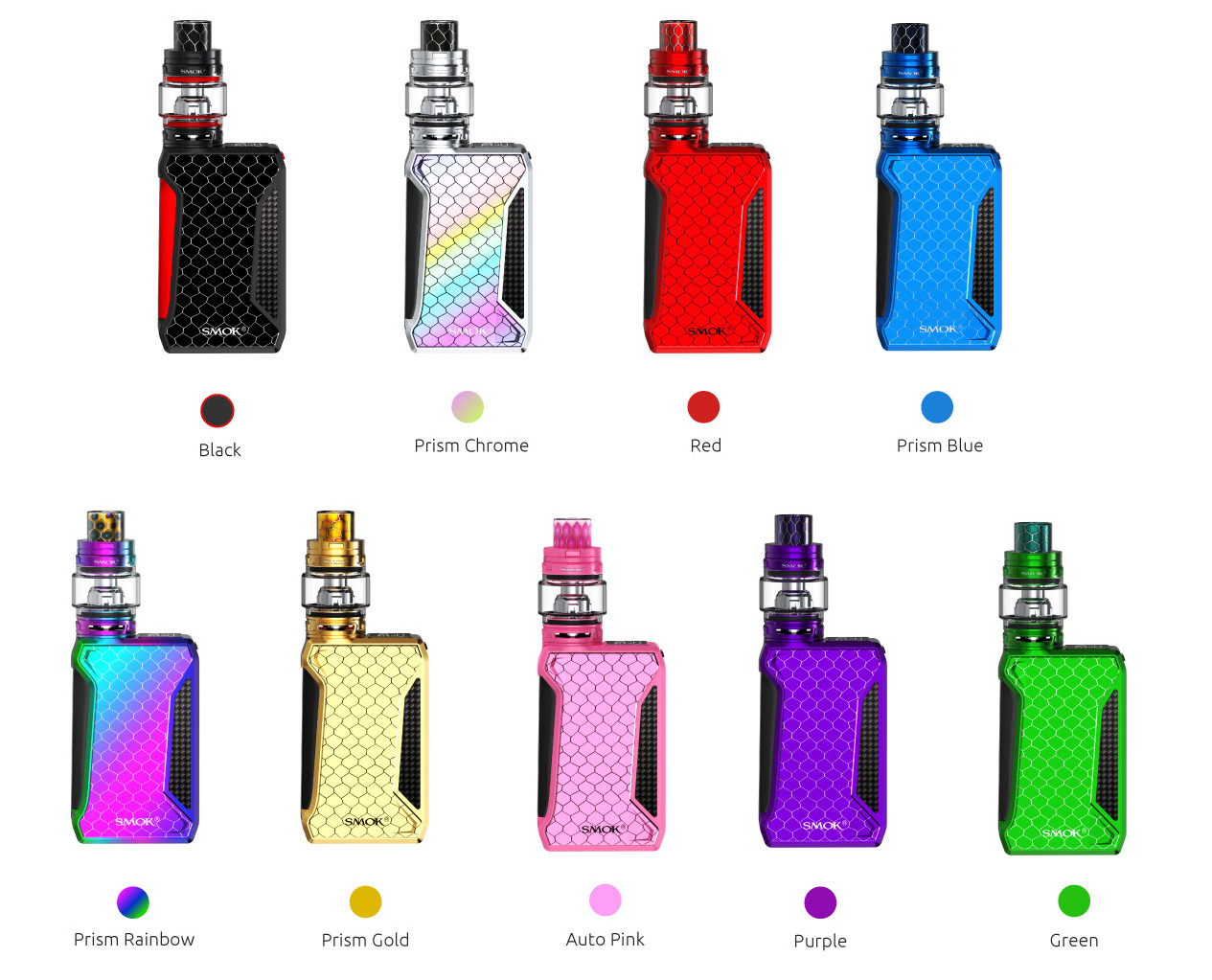 THE KIT INCLUDES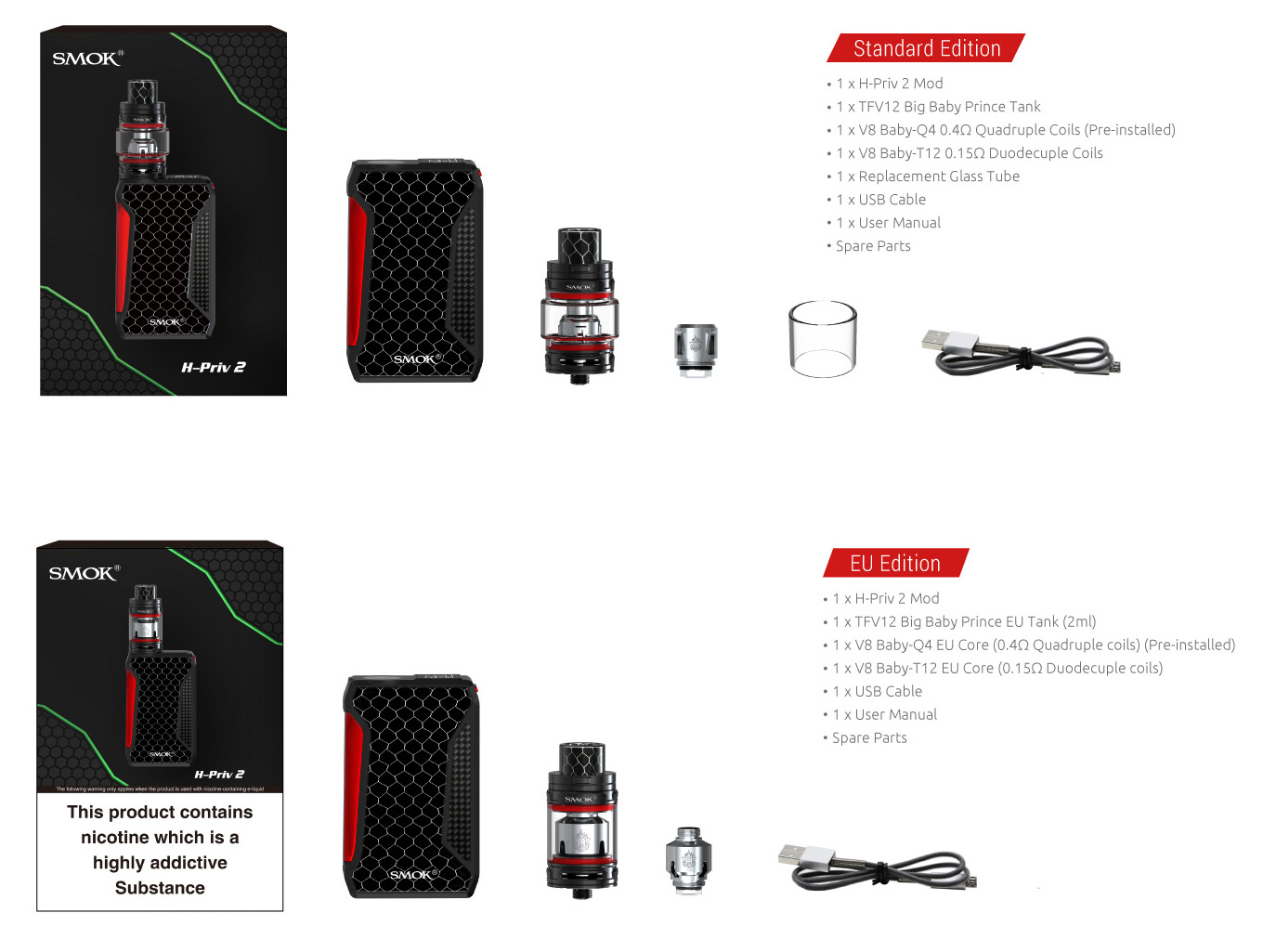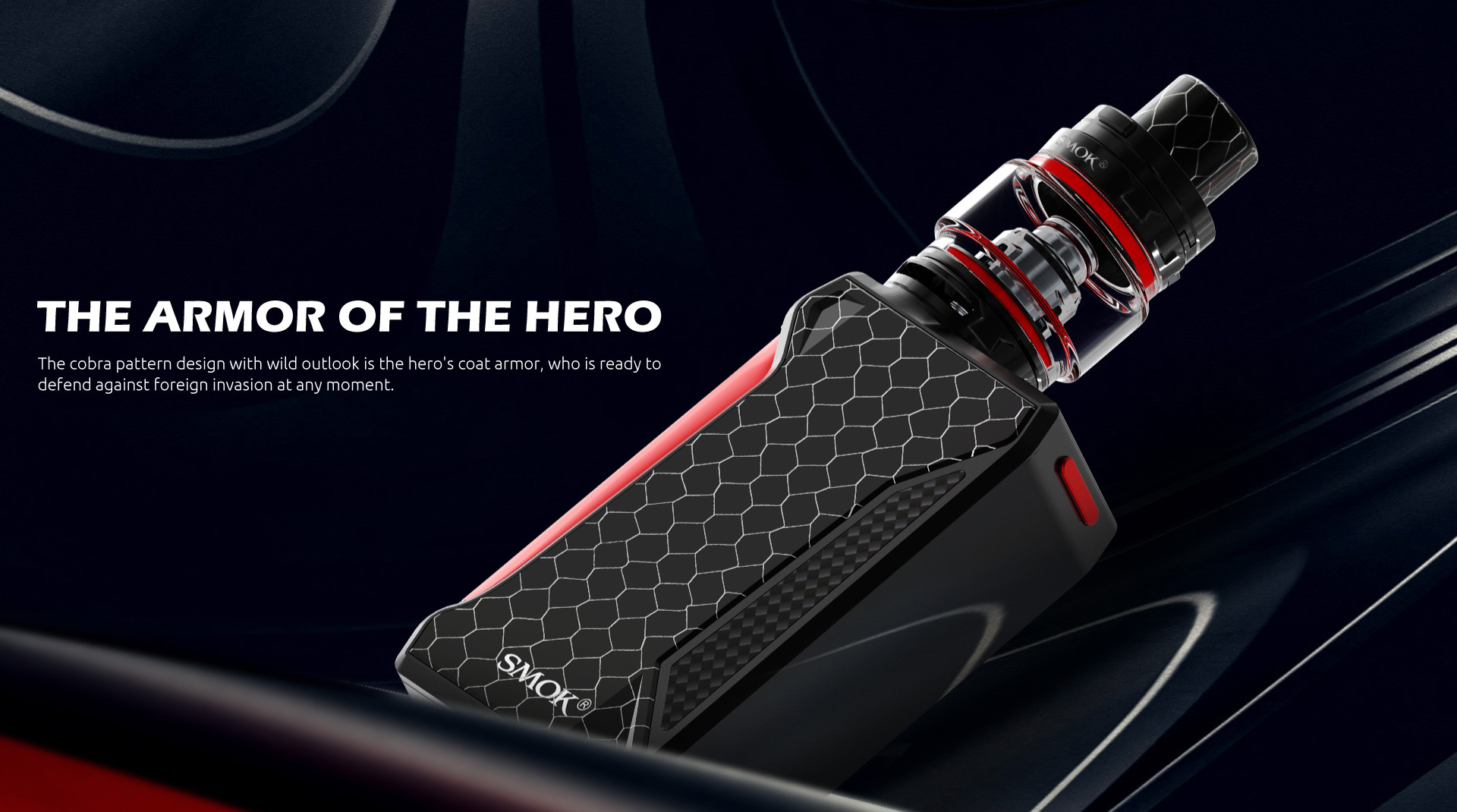 EXQUISITE

DETAIL
Every detail of H-Priv 2 tells you how exquisite it is, for the devil is always in the details.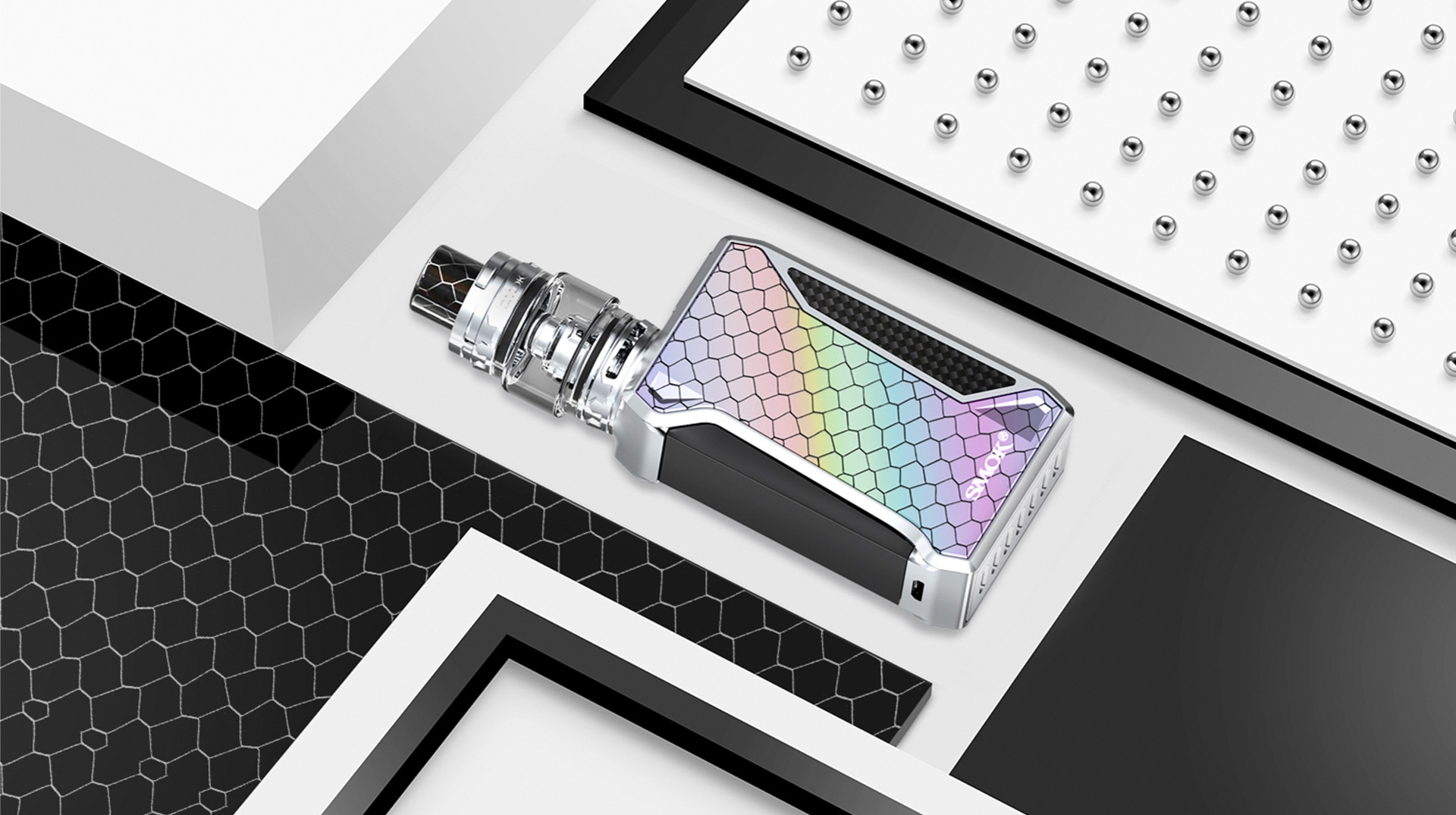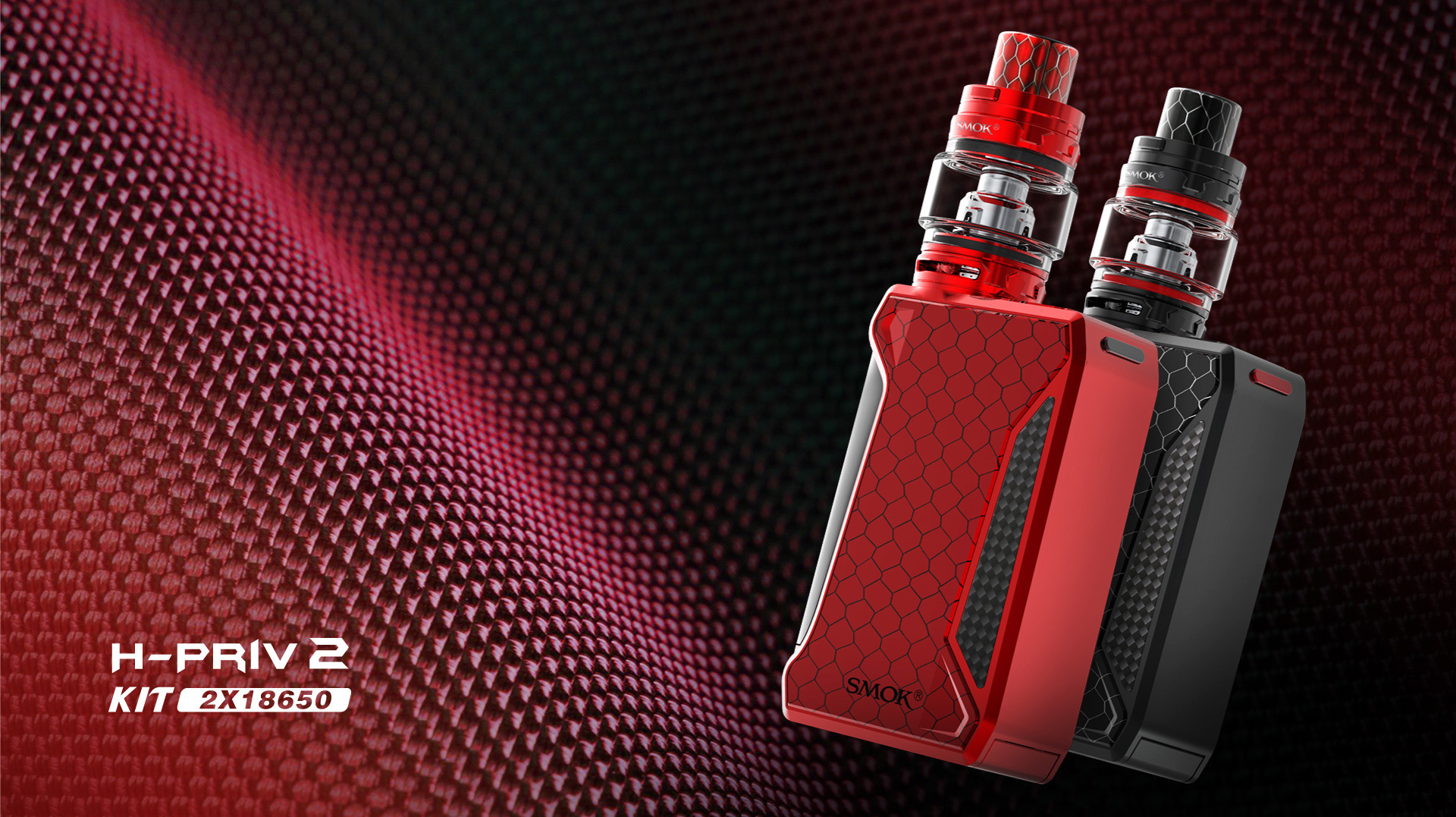 SPECIFICATIONS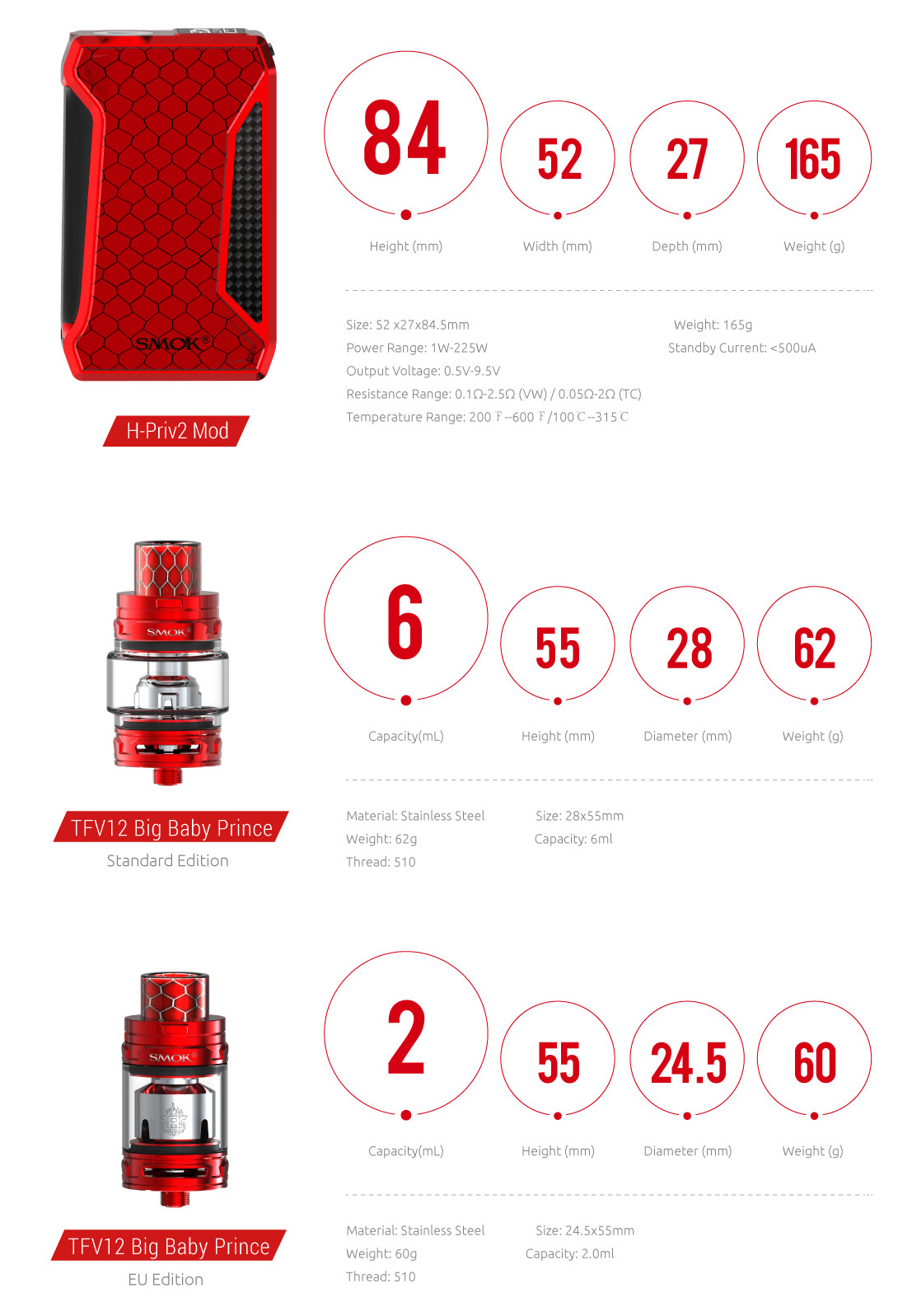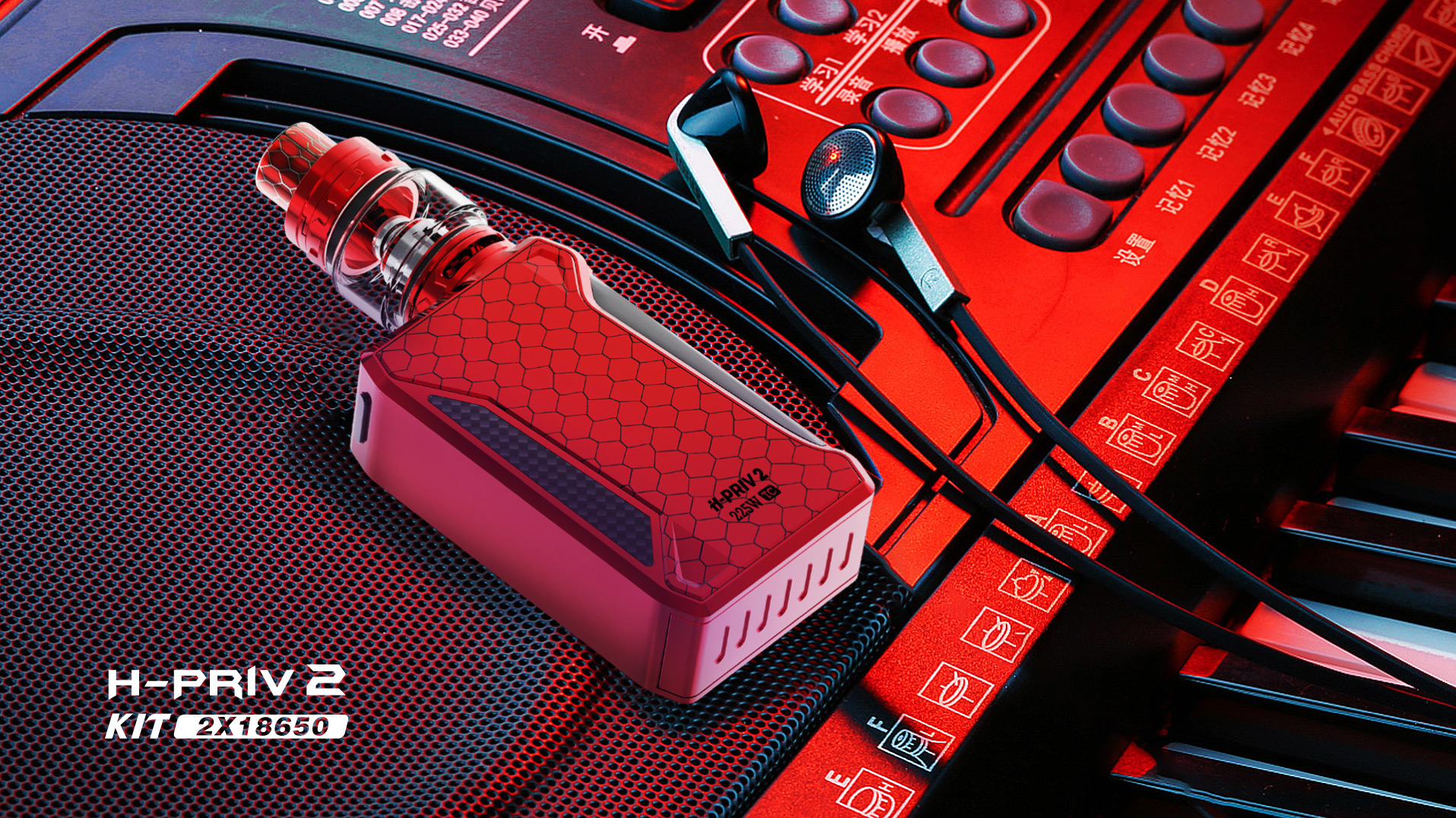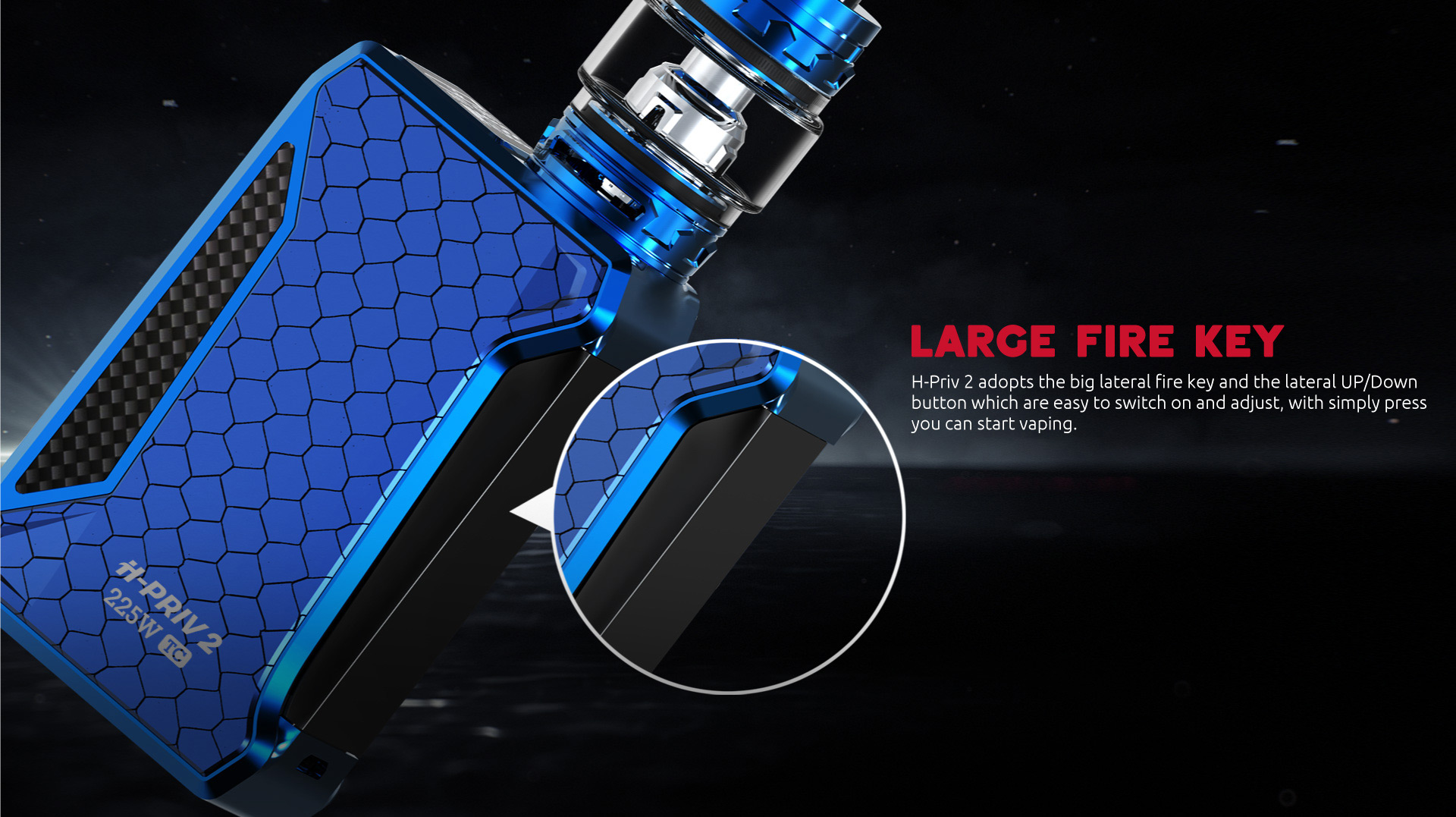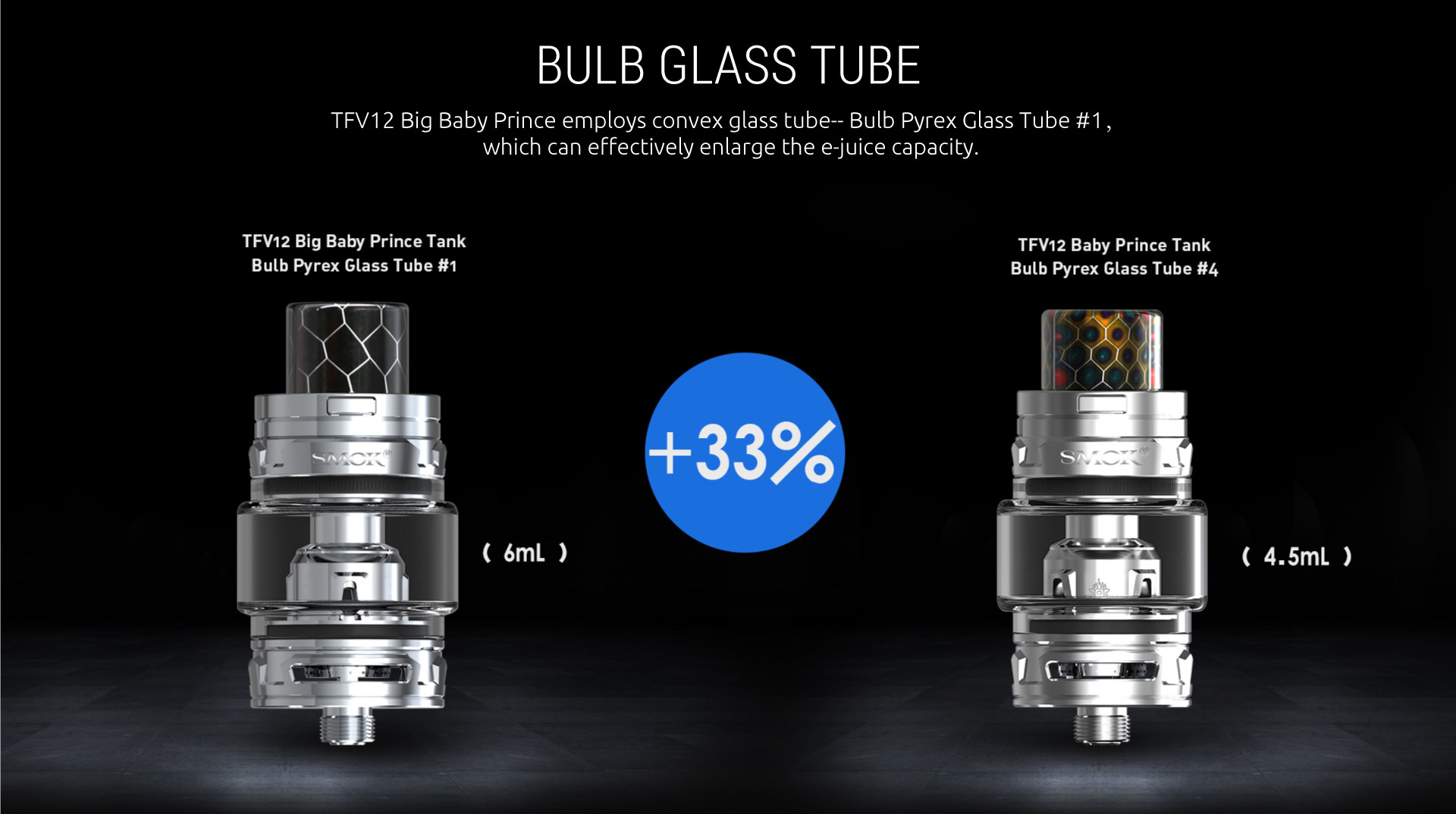 225W HIGH POWER
The max output power of H-Priv 2 can up to 225W.
You can enjoy 225W high wattage that powered by 2 x 18650 battery. Higher power output and massive clouds for you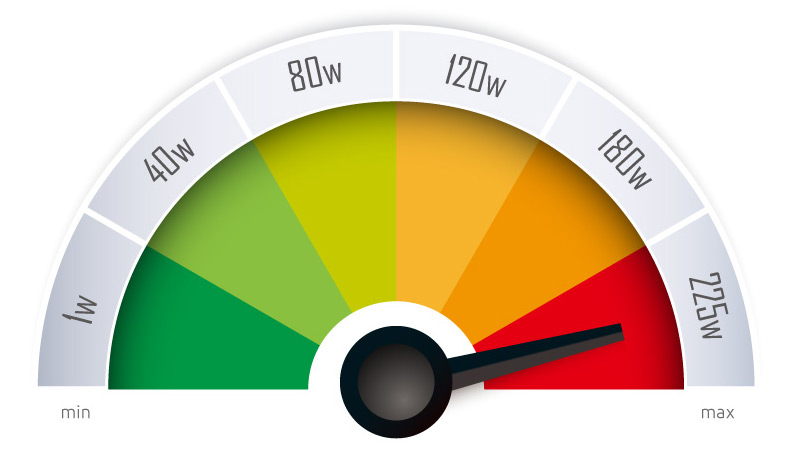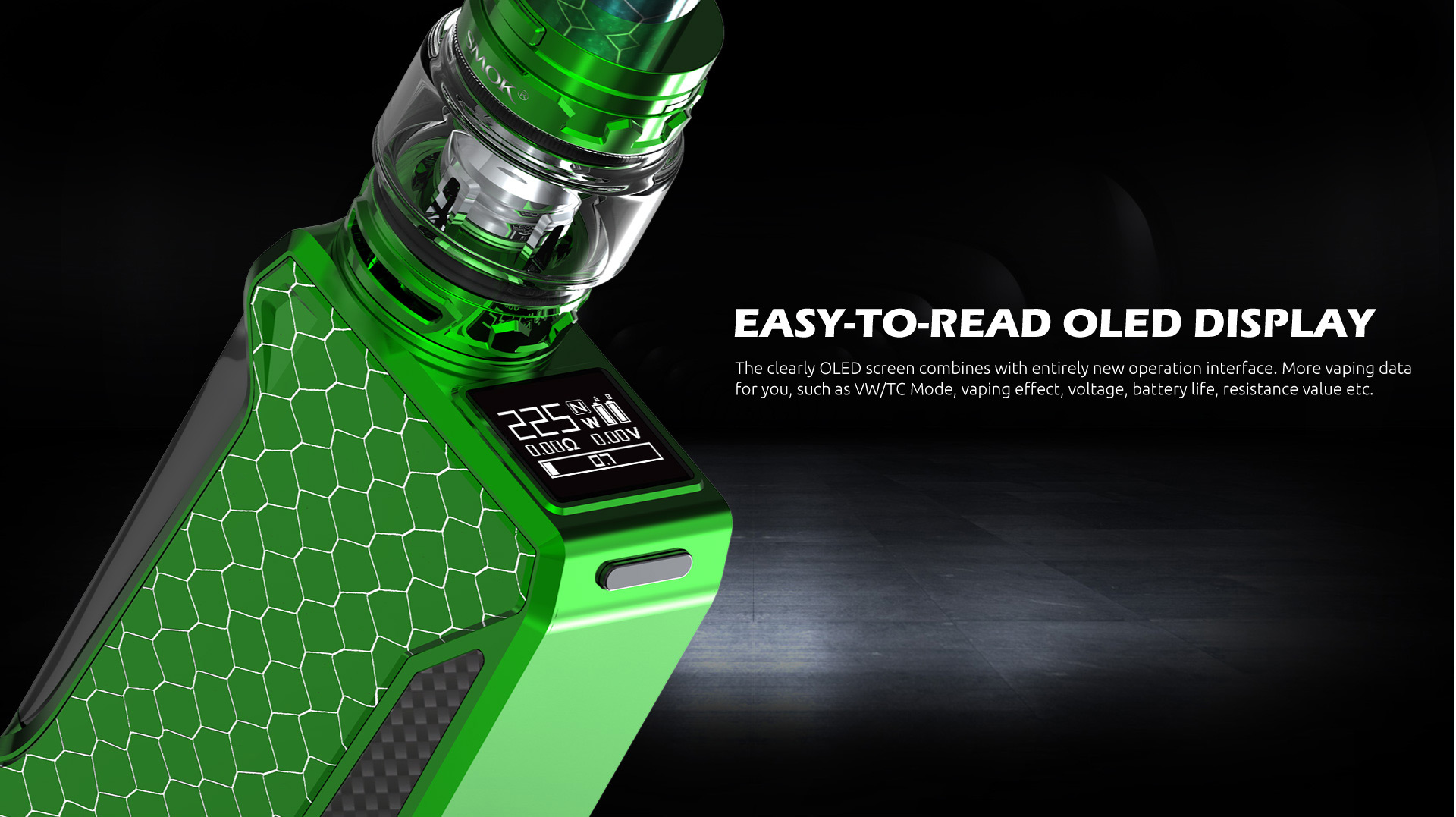 BATTERY INSTALLATION
H-Priv 2 kit is powered by two 18650 batteries in series.
Step 1: Slide and open the battery cover as the picture shows;
Step 2: Place the batteries into the device according to the correct directions;
Step 3: Close the battery cover.

MULTIPLE PROTECTIONS
H-priv 2 provides multiple types of protections to avoid potential risks.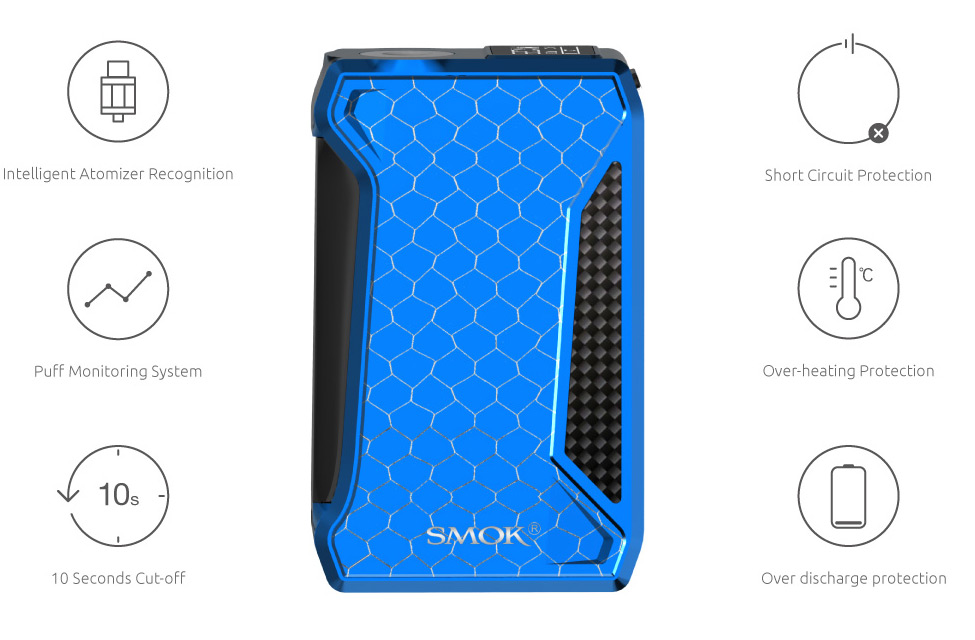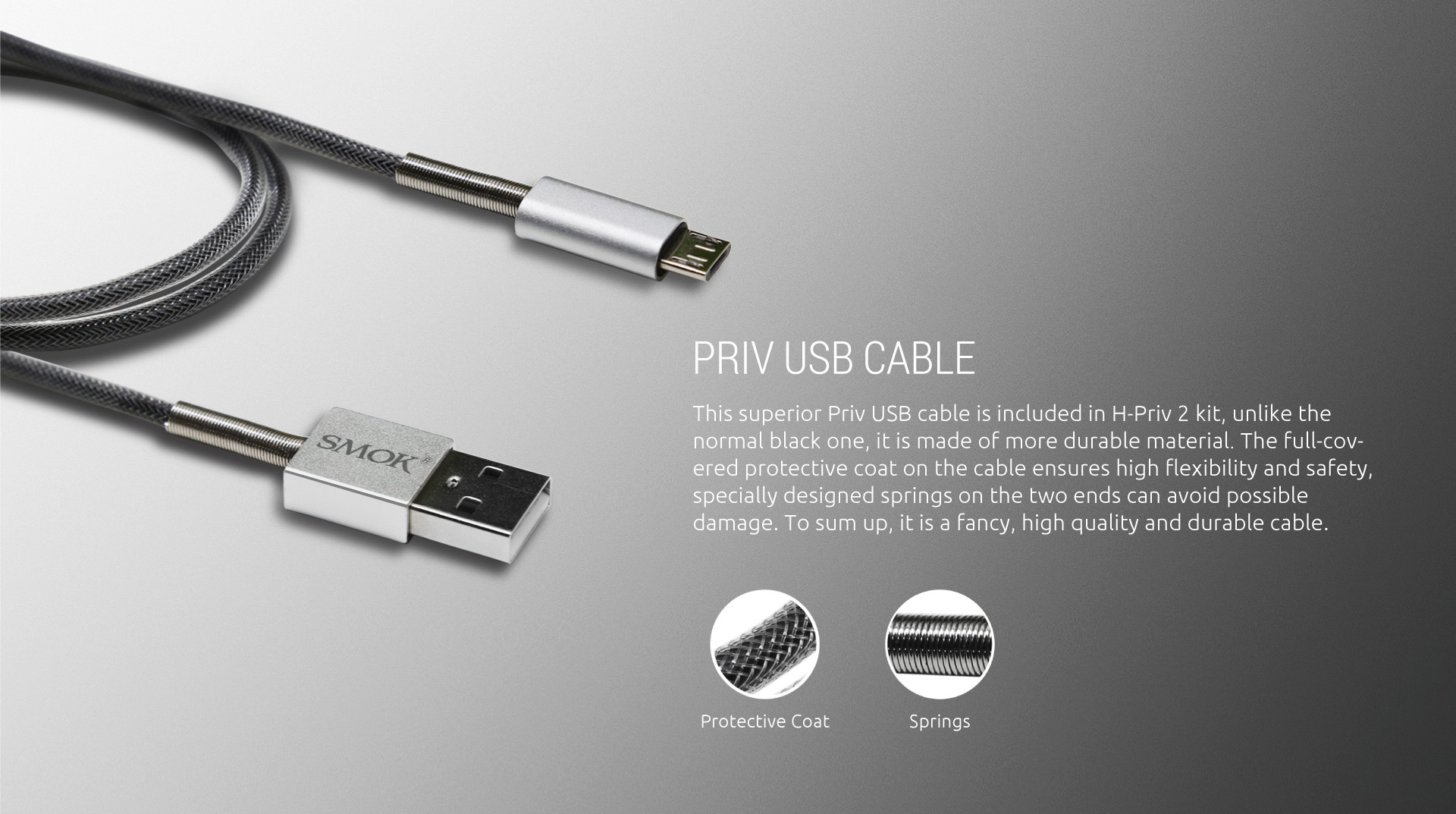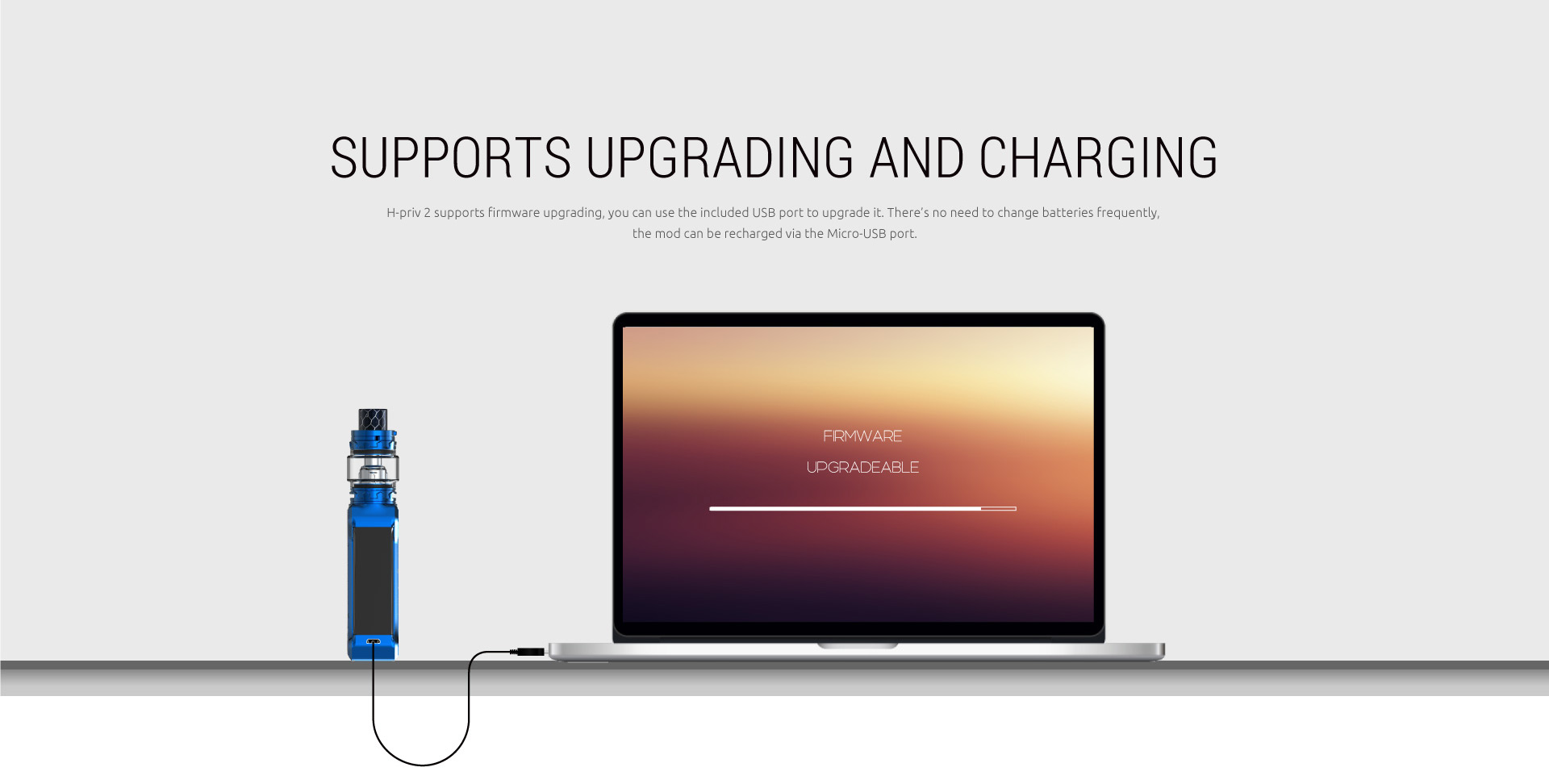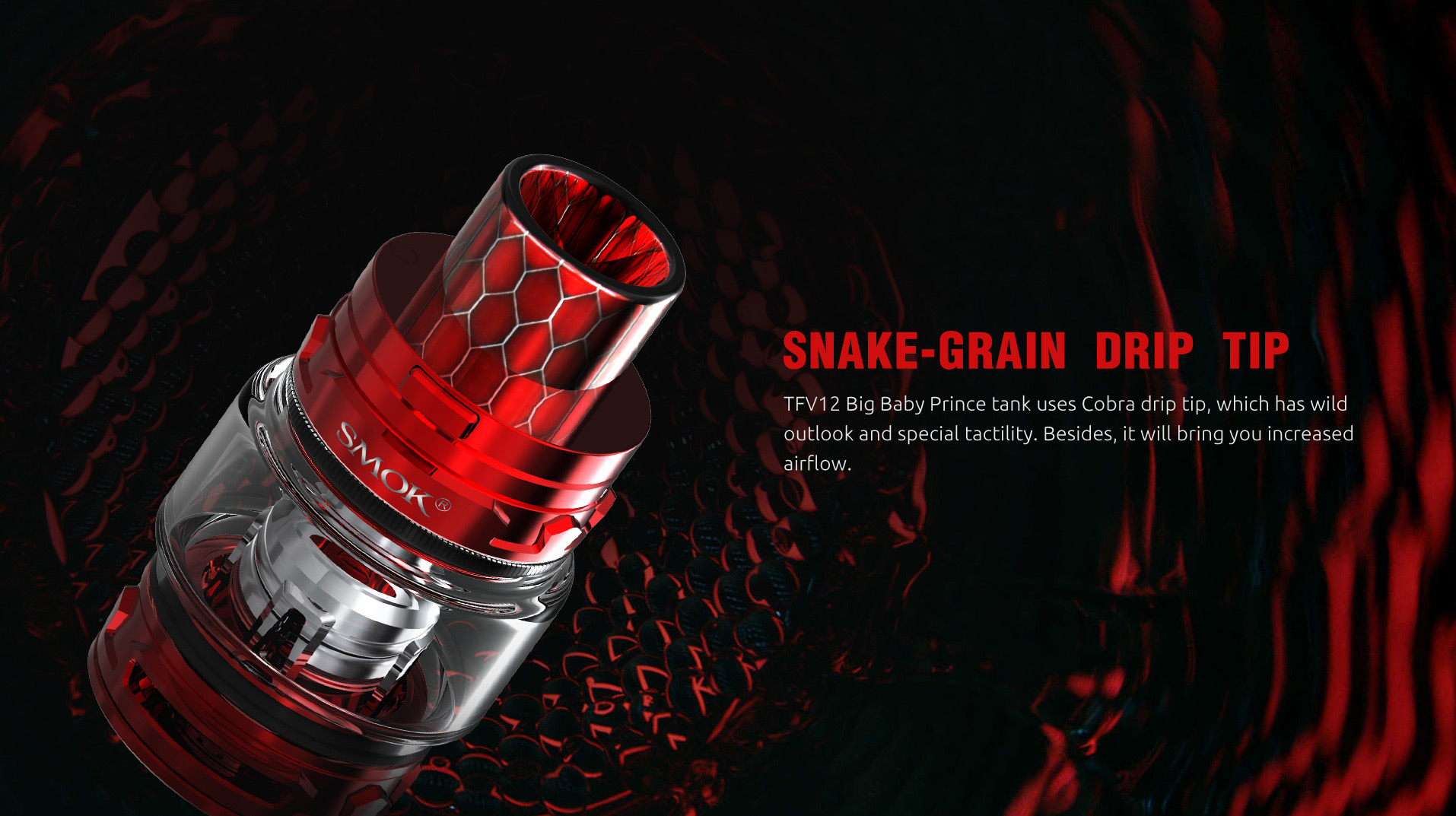 TFV8 BABY BEAST NEW COILS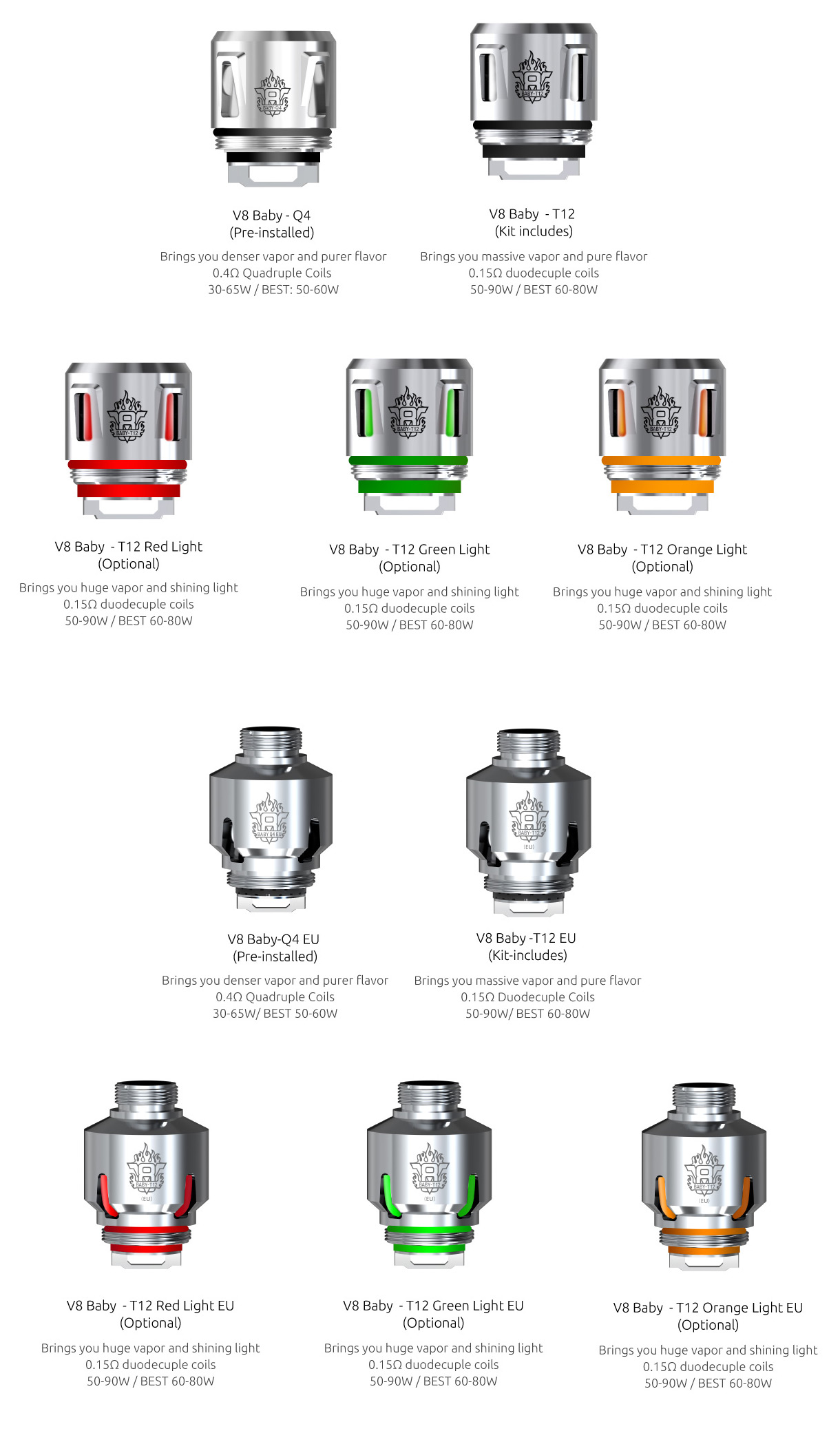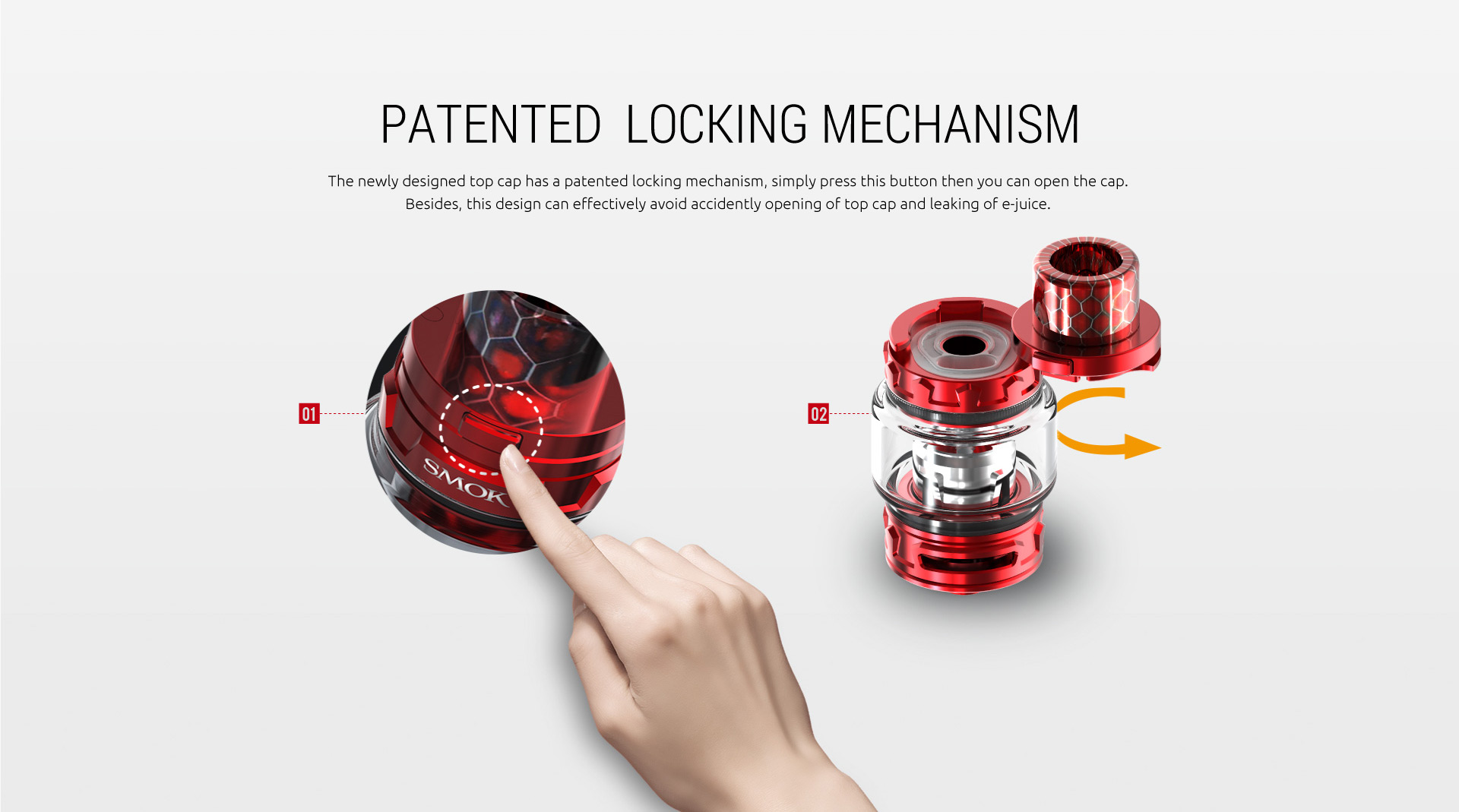 TOP REFILL SYSTEM
Top rotary refill makes filling a easy thing. Leak proof slot can significantly solve leaking problem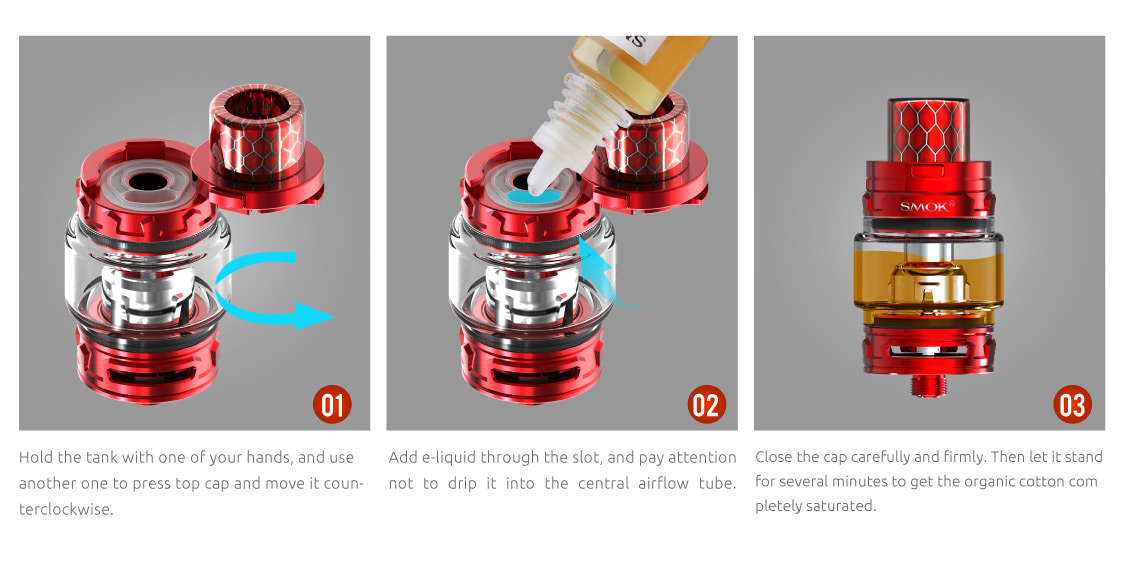 Product Reviews
This product hasn't received any reviews yet. Be the first to review this product!