Product Description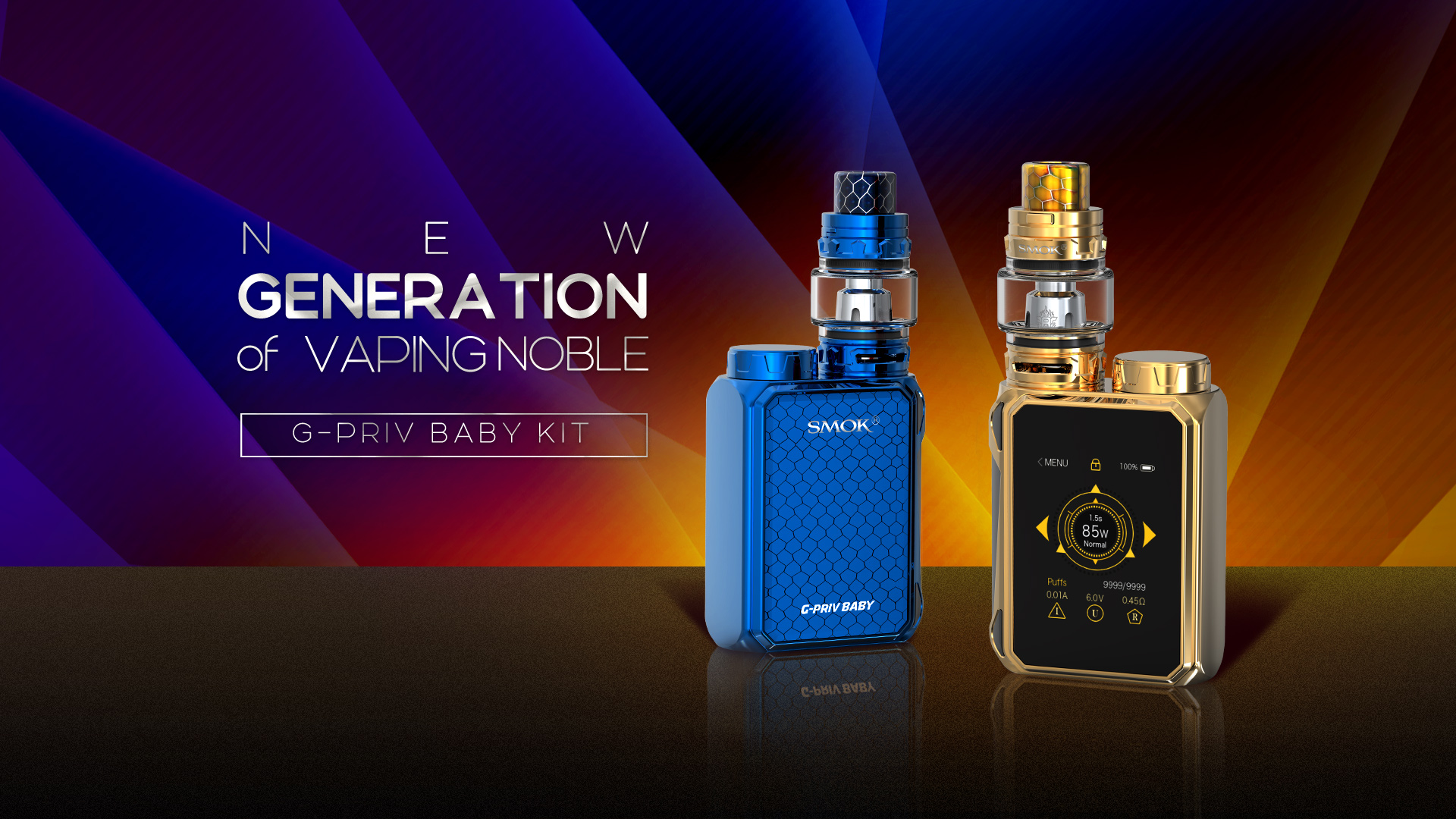 Here comes the new member of G-Priv family, G-Priv Baby Luxe Edition, a small and delicate stunner, whose highly sensitive 2.0 inch touch screen provides you outstanding man-machine interaction experiences. This new luxury noble is compact and ergonomically designed with stylish and elegant high-gloss finish. Equipped with a top battery slot, battery replacement becomes more convenient. G-Priv Baby Luxe Edition can offer up to 85 watts of power and can be matched with TFV12 Baby Prince tank, bringing you dense cloud and pure flavor. Give it a shot and you'll find how exquisite it is, not only for its stunning exterior, but the performance as well! Innovation keeps changing the vaping experience!
FEEL THE LUXE IN G-PRIV BABY
9 COLORS AVAILABLE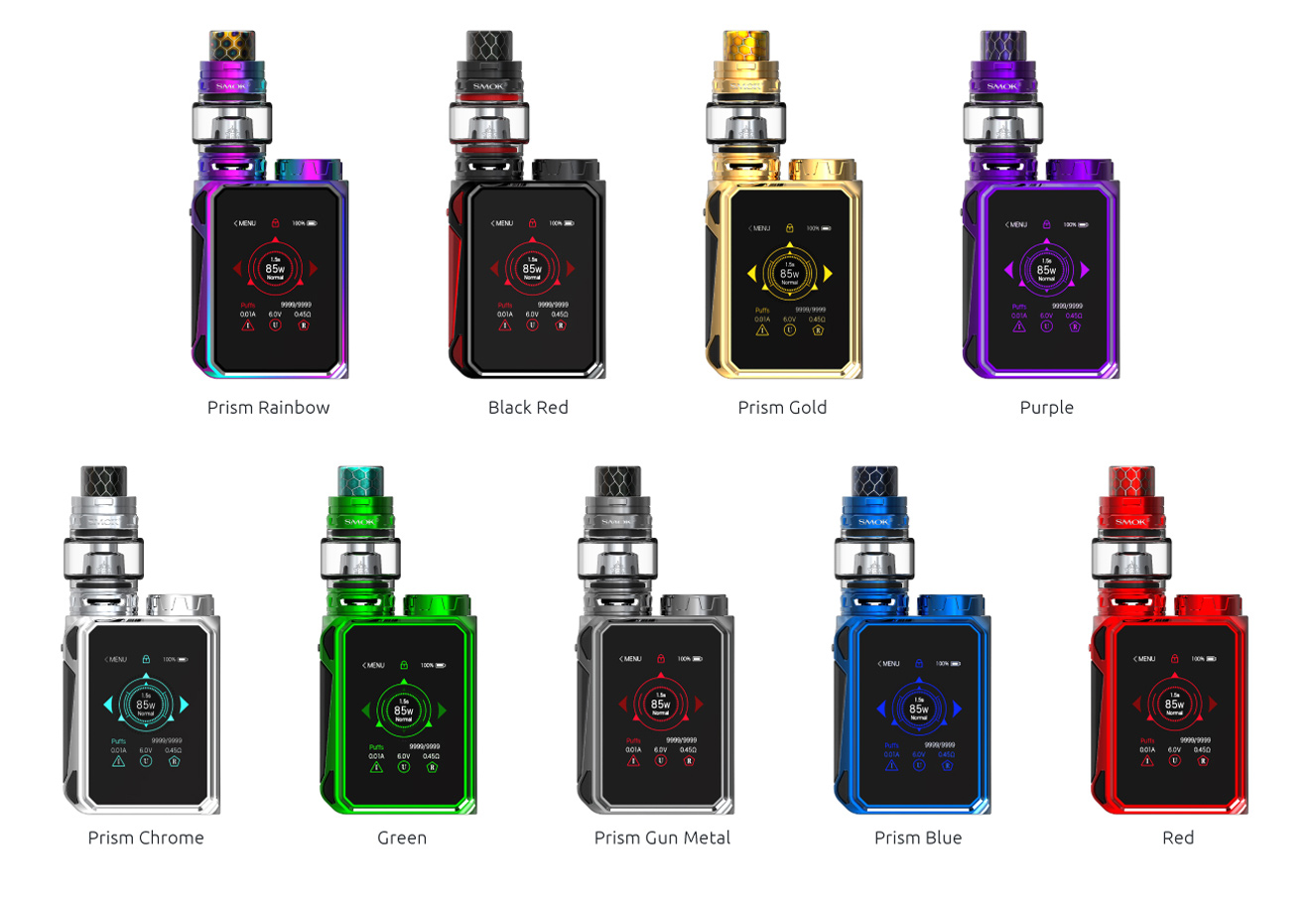 BACK VIEW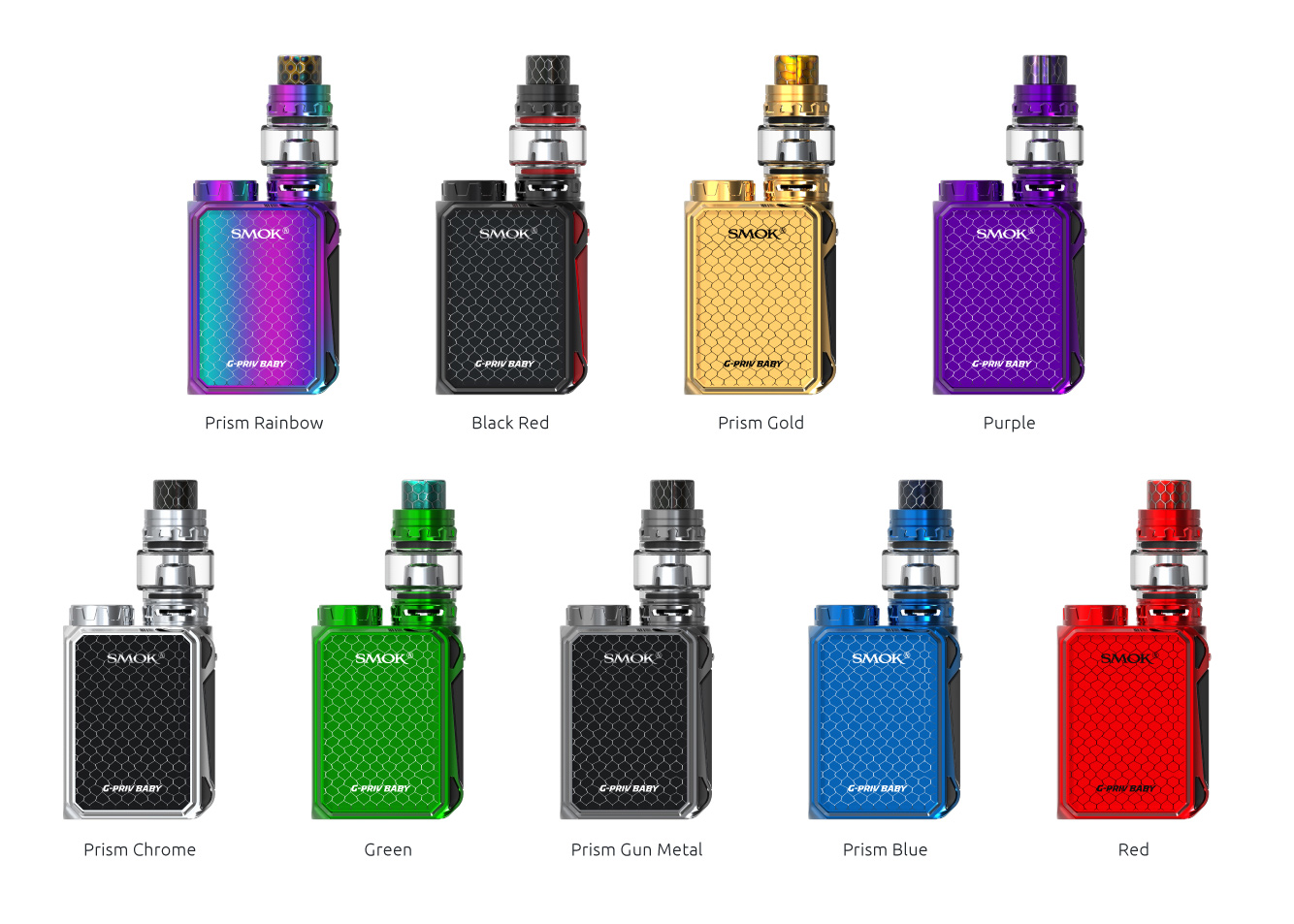 THE KIT INCLUDES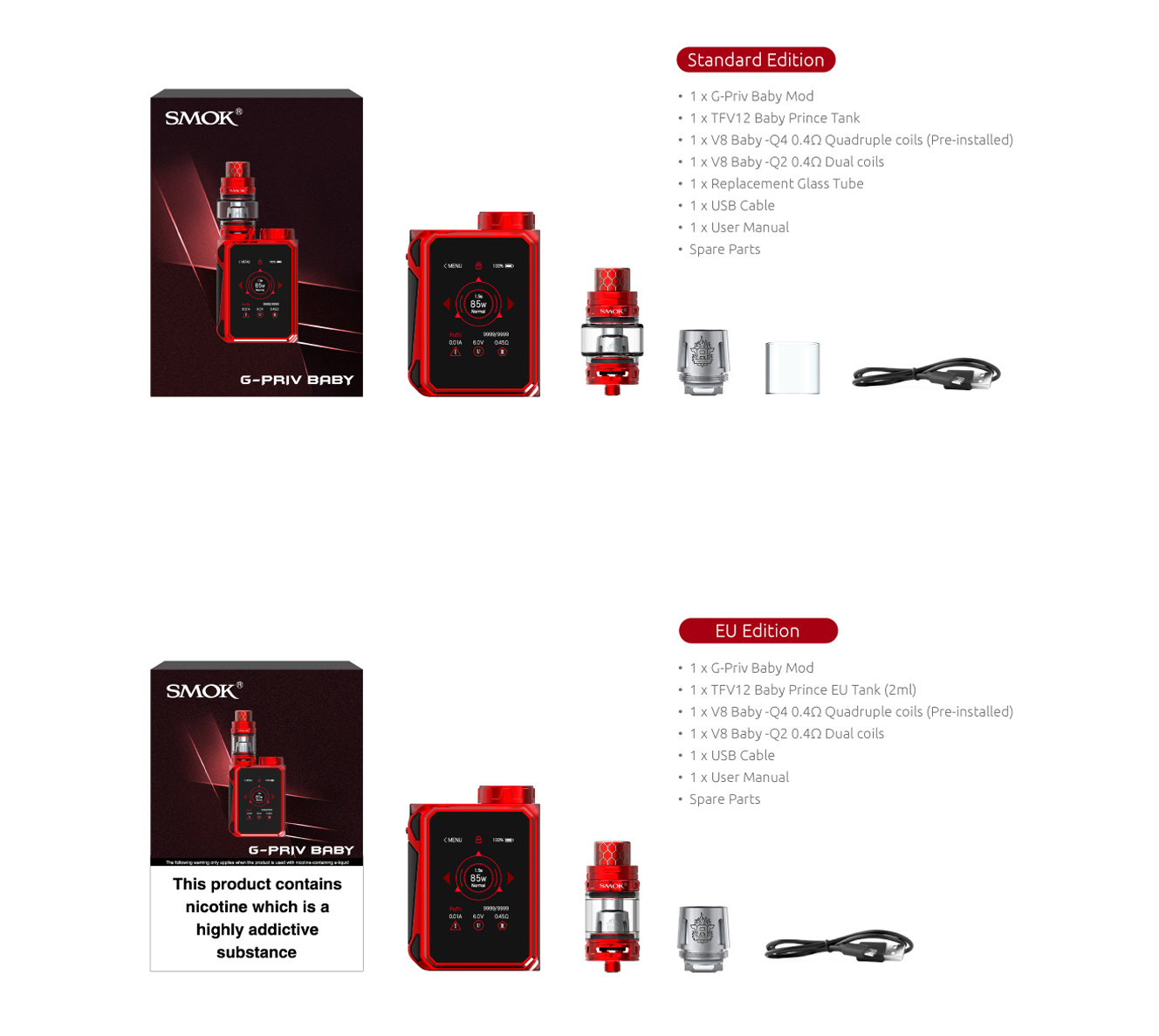 SPECIFICATIONS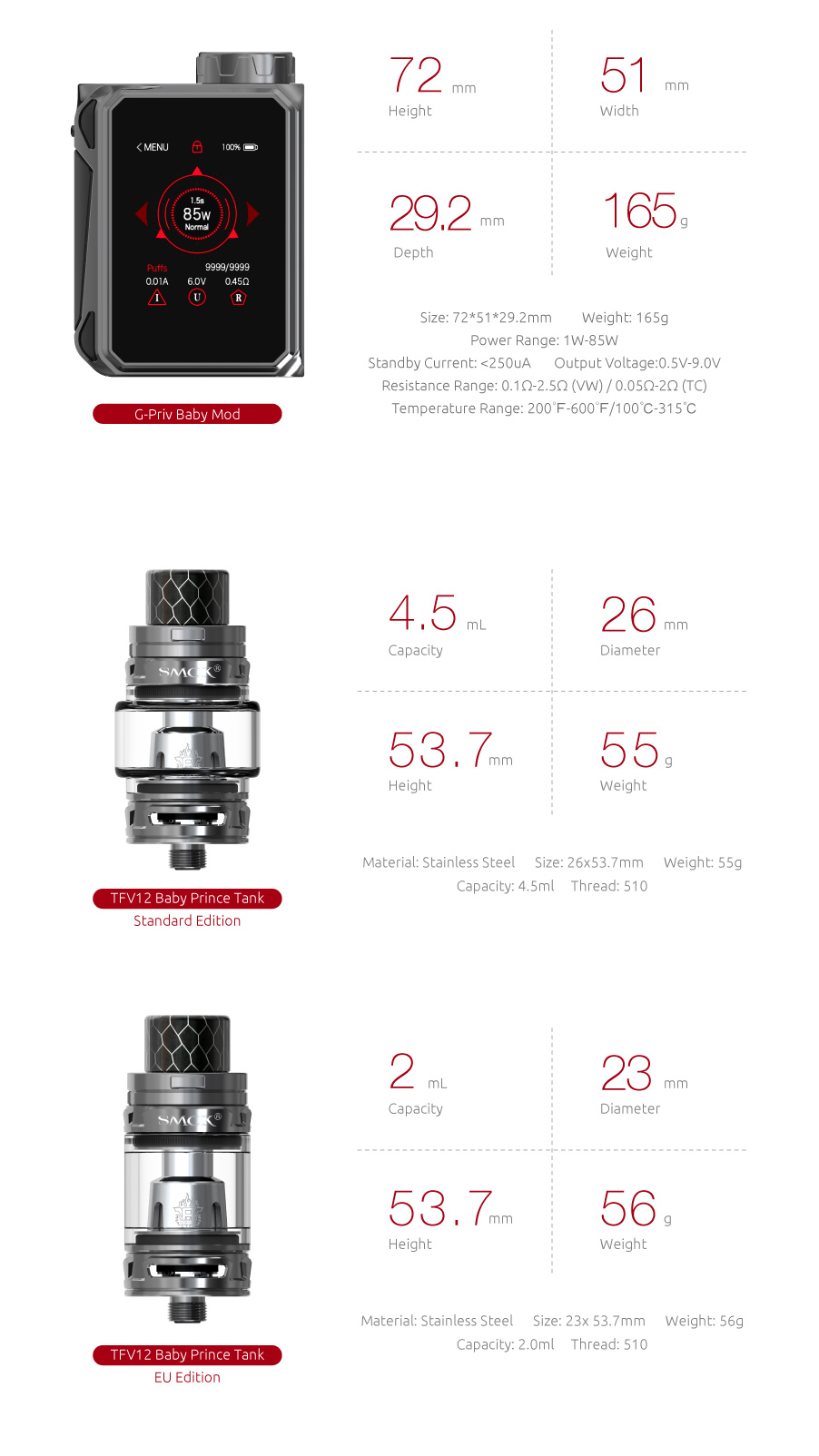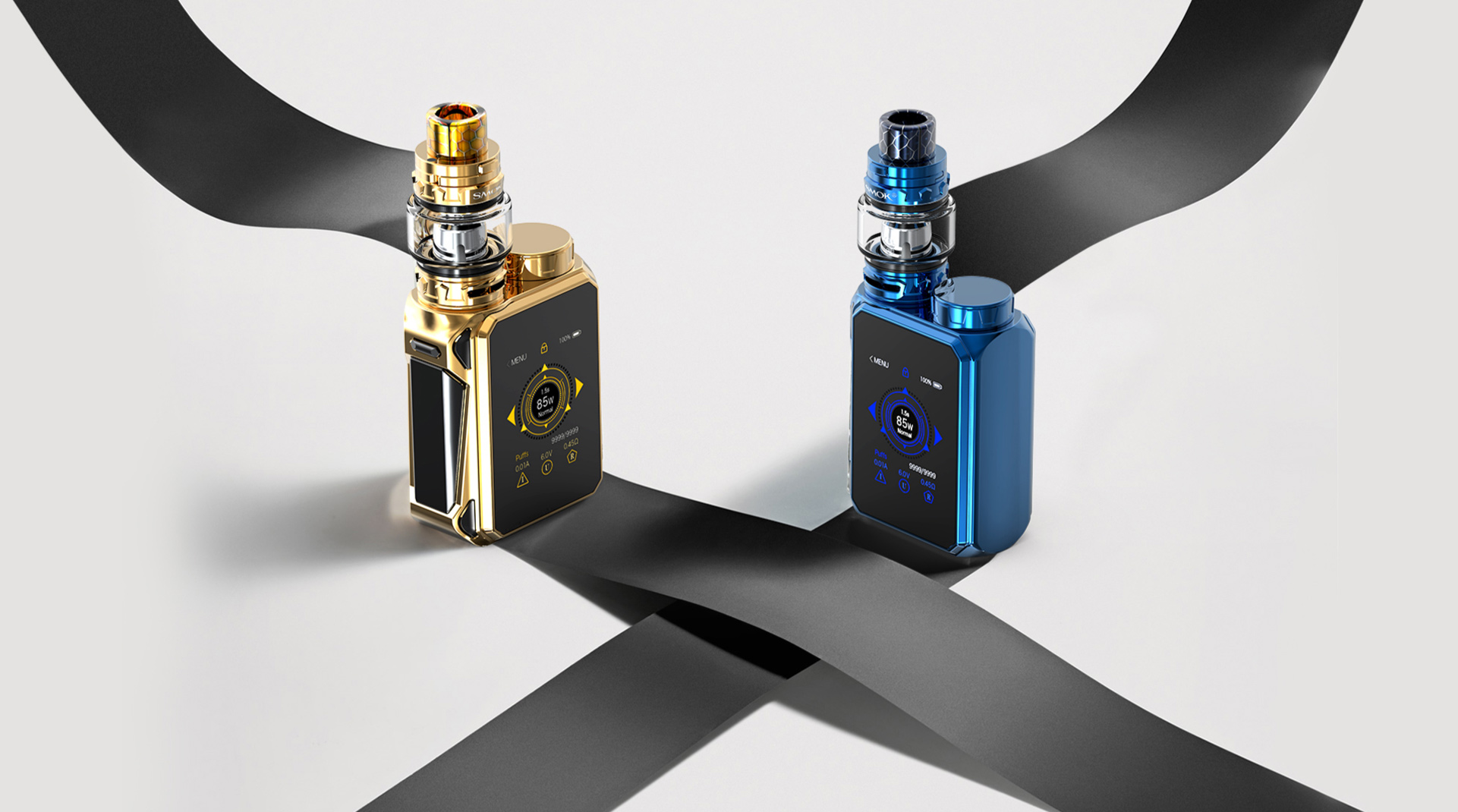 COMPONENTS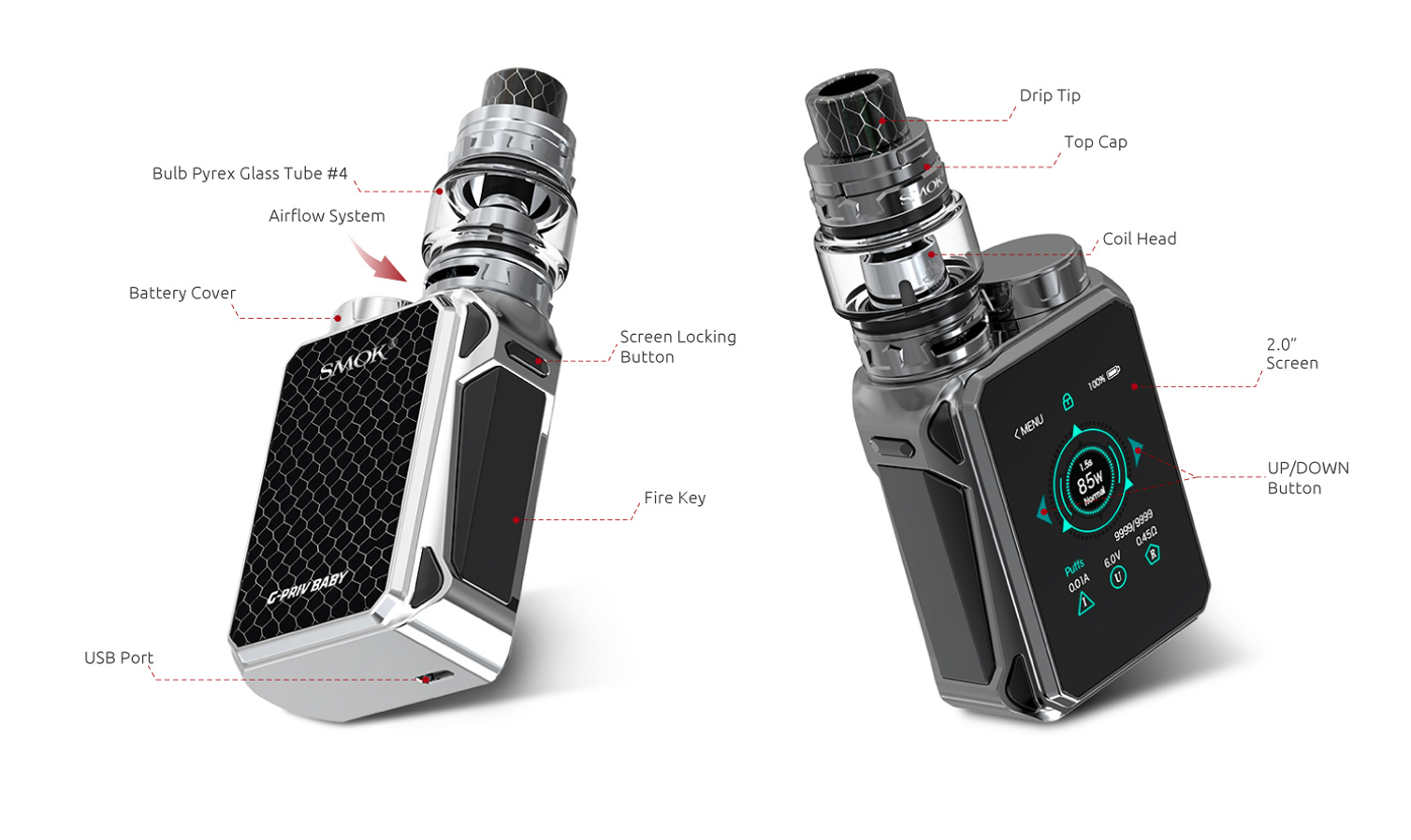 ELABORATE DESIGN
MAKE YOU FONDLE ADMIRINGLY
With this cuboid (72mm*51mm *29.2mm) standing in front of you, you will marvel at its unique prismatic appearance and awesome texture. Take along this lovely stuff to start your vaping journey right away!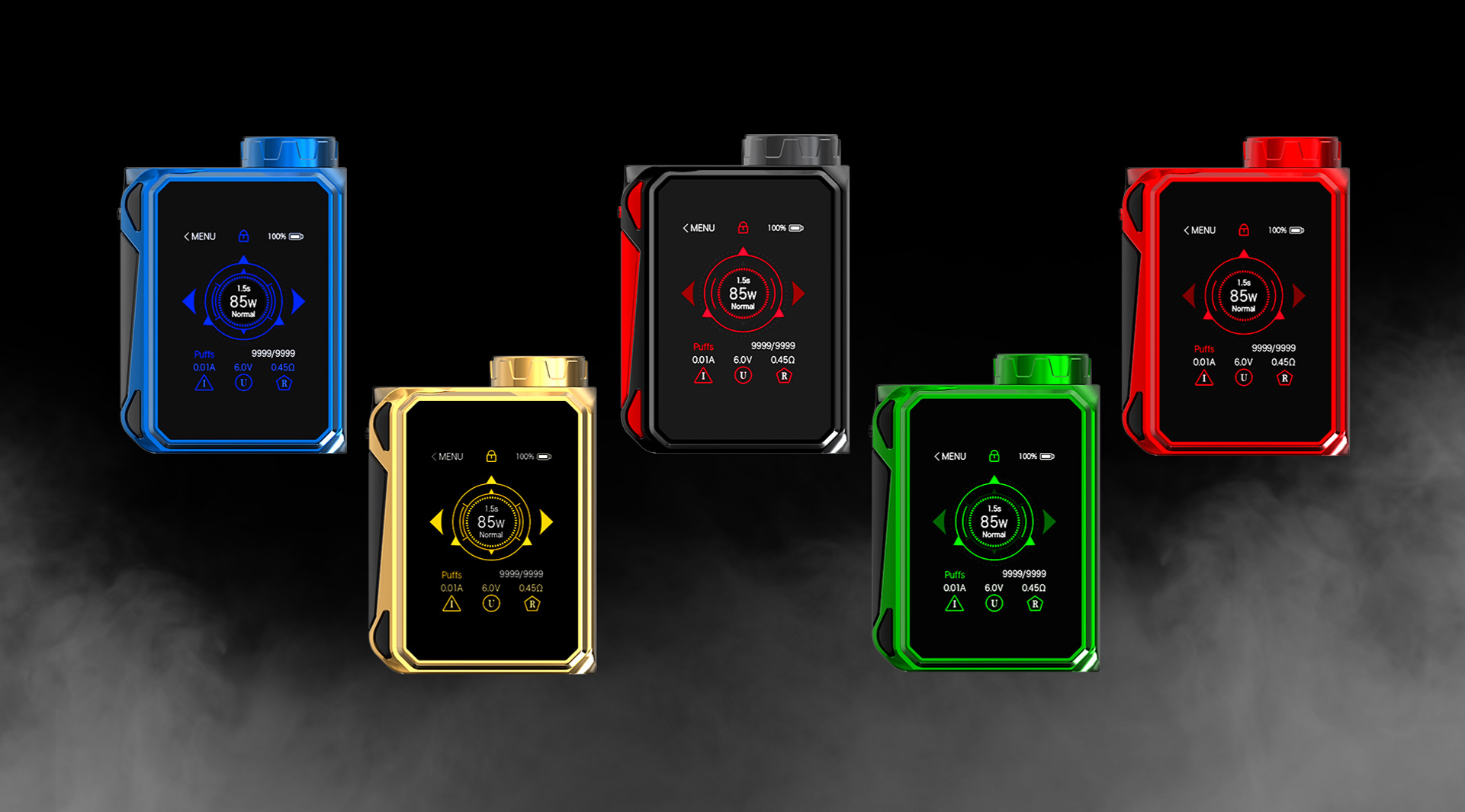 EASY-TO-READ MENU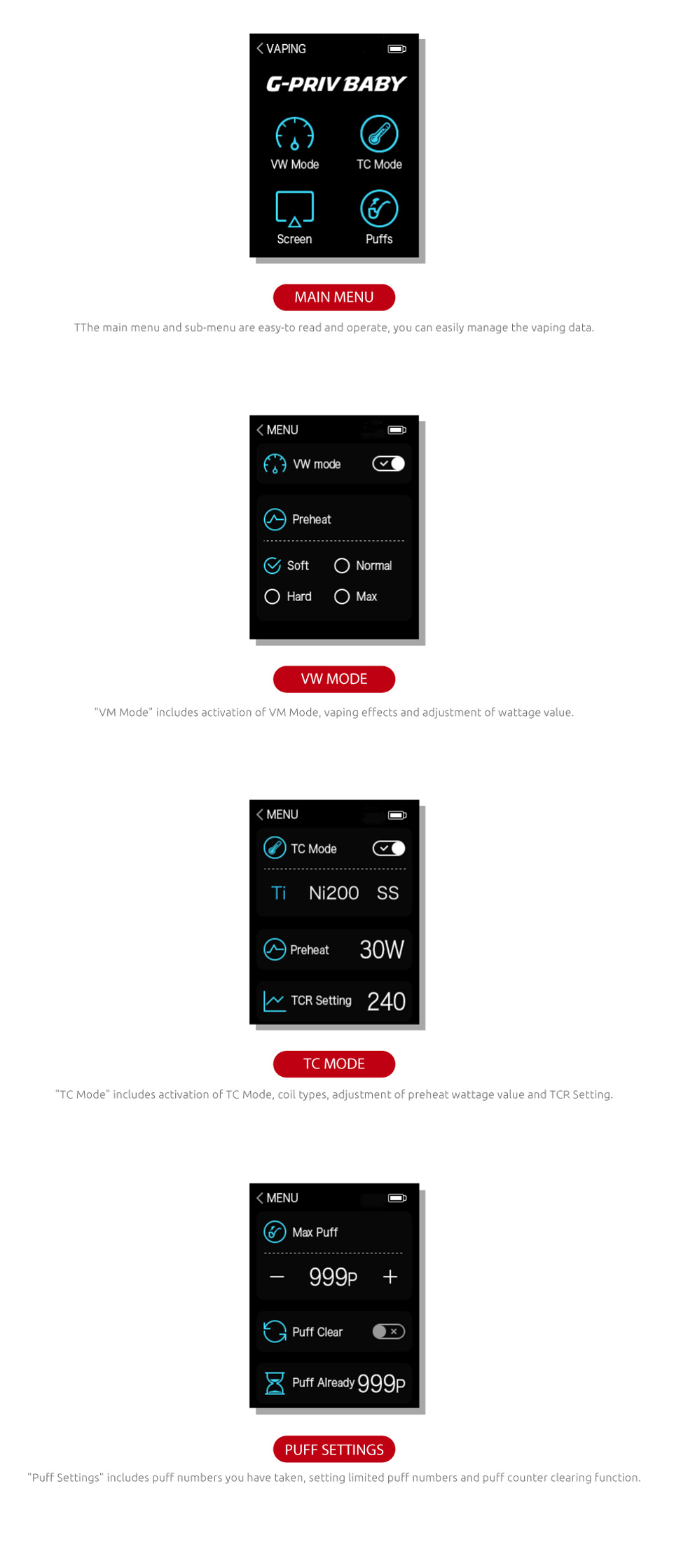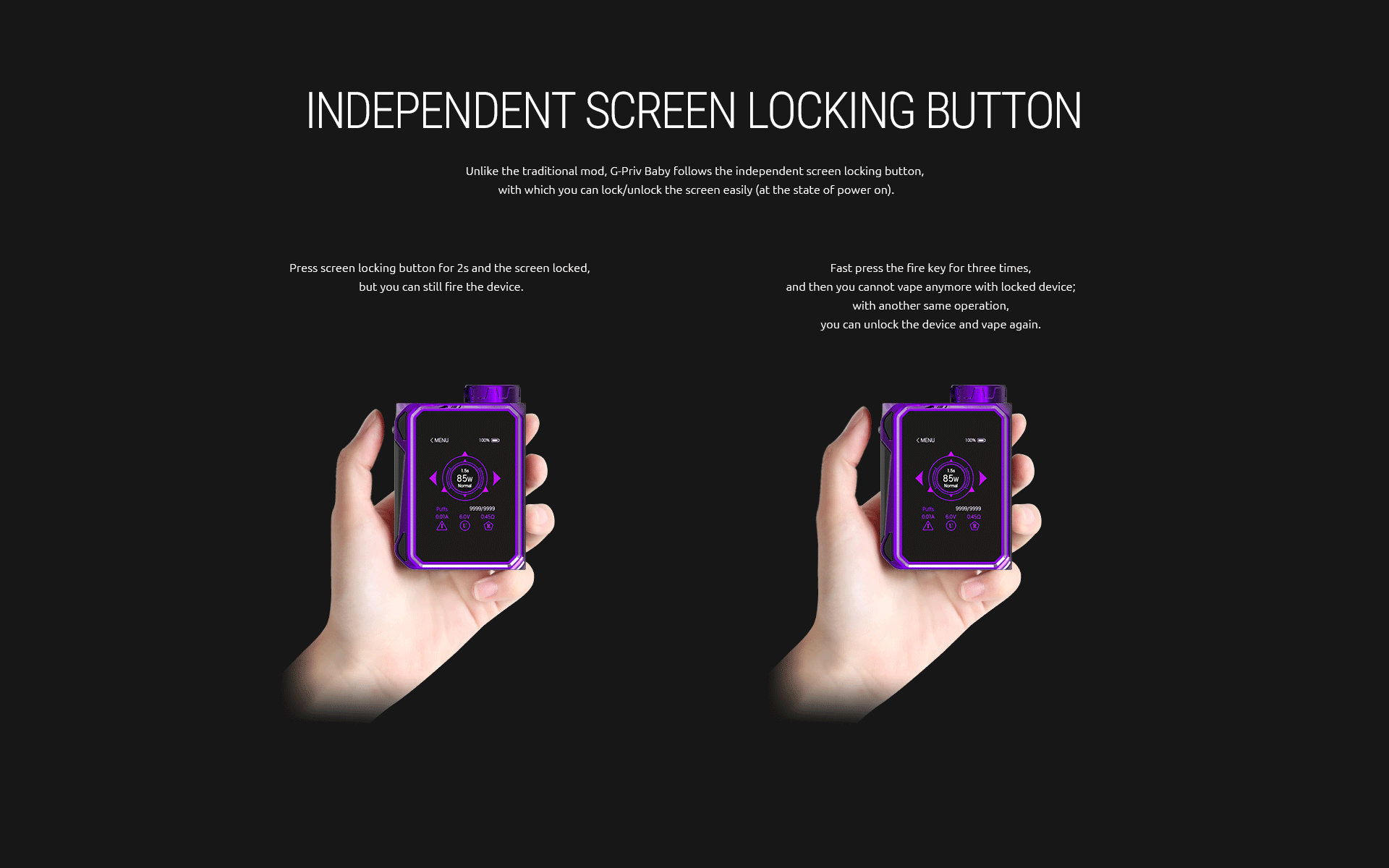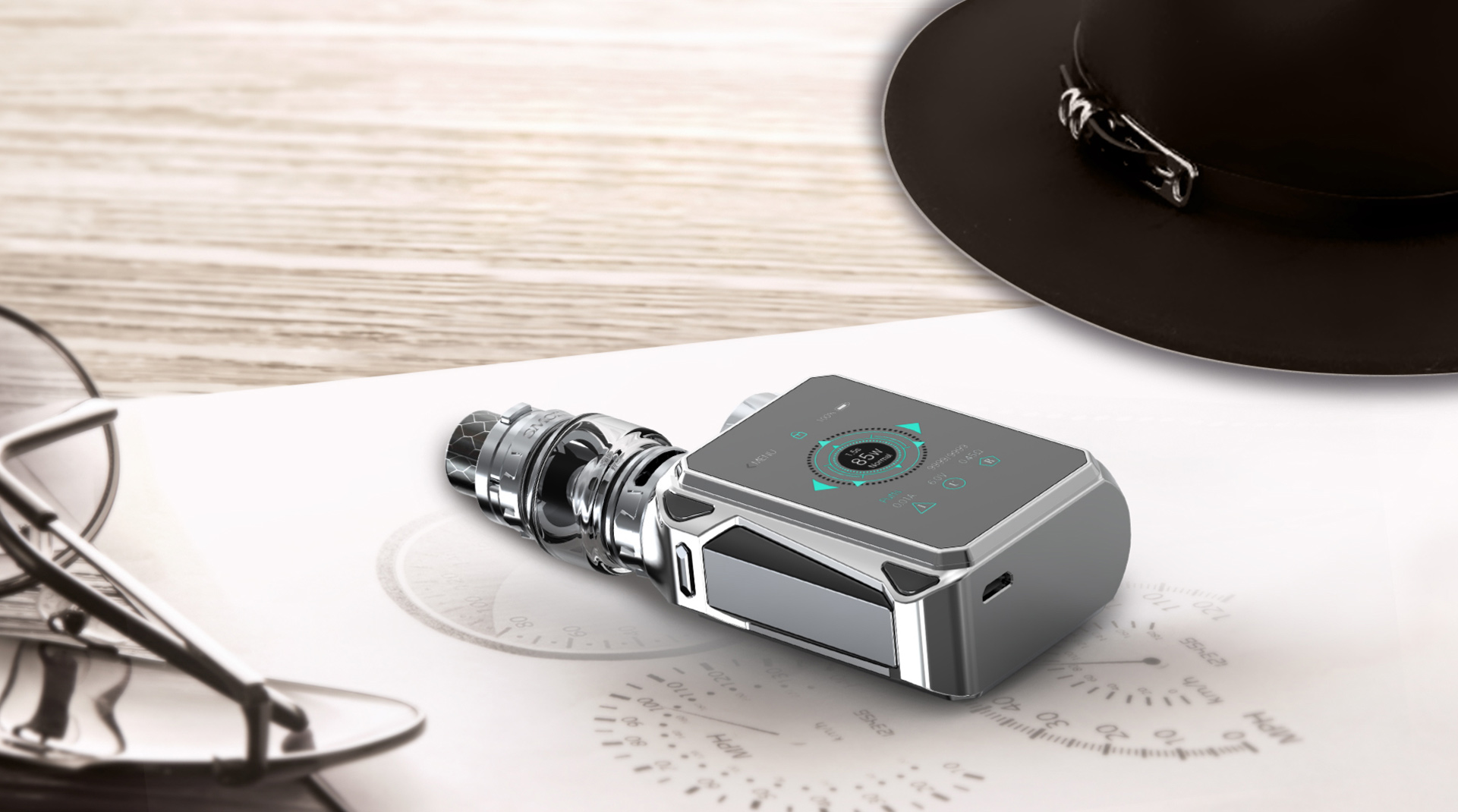 VIRTUAL UP/DOWN BUTTON
Compared with traditional UP and DOWN buttons, virtual UP/DOWN buttons are more practical and simple. Responsive screen touch area is easy to operate, and if there is no operation they will fade out.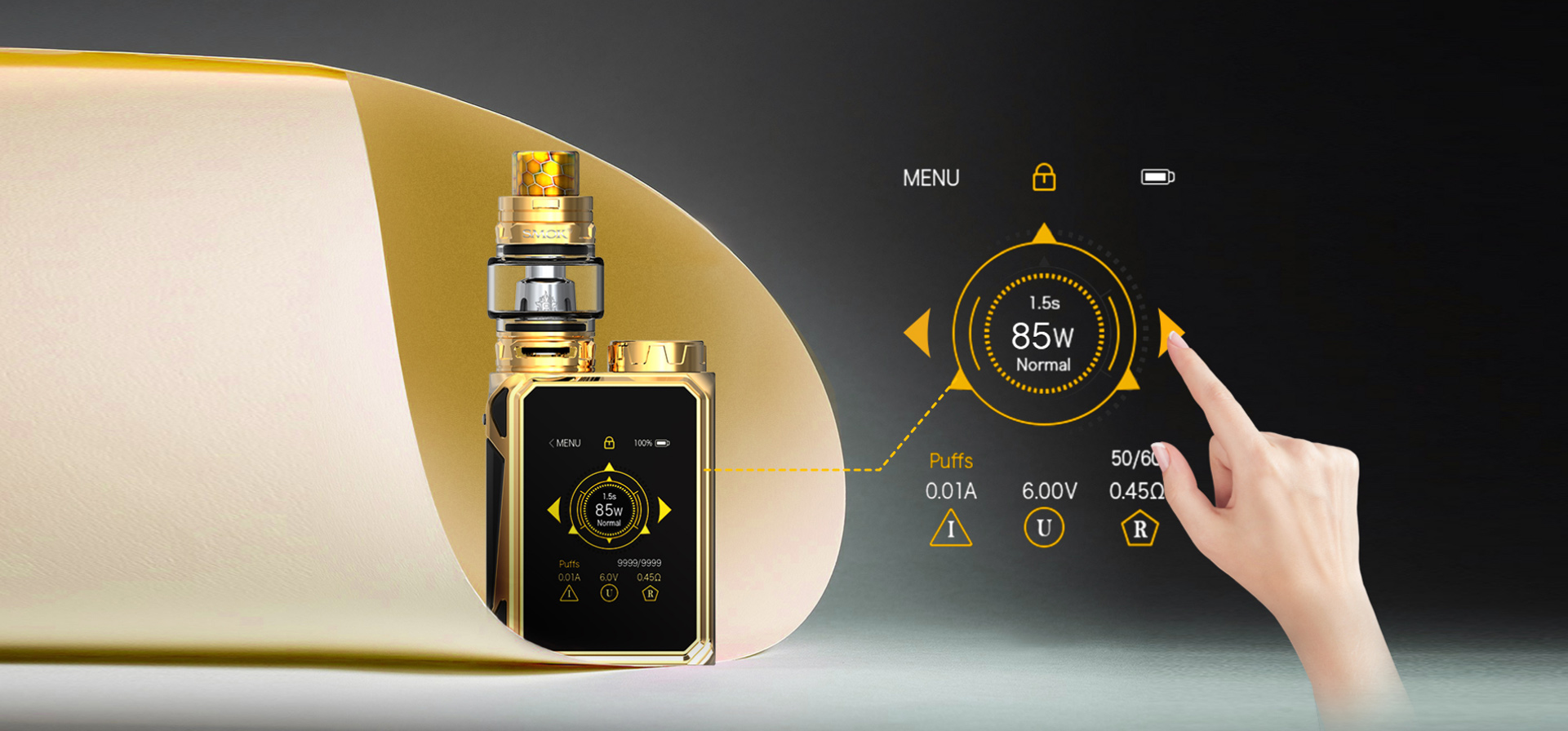 TOP BATTERY SLOT
G-Priv Baby adopts a top battery slot, which is powered by one 18650 battery,
making the battery replacement more convenient.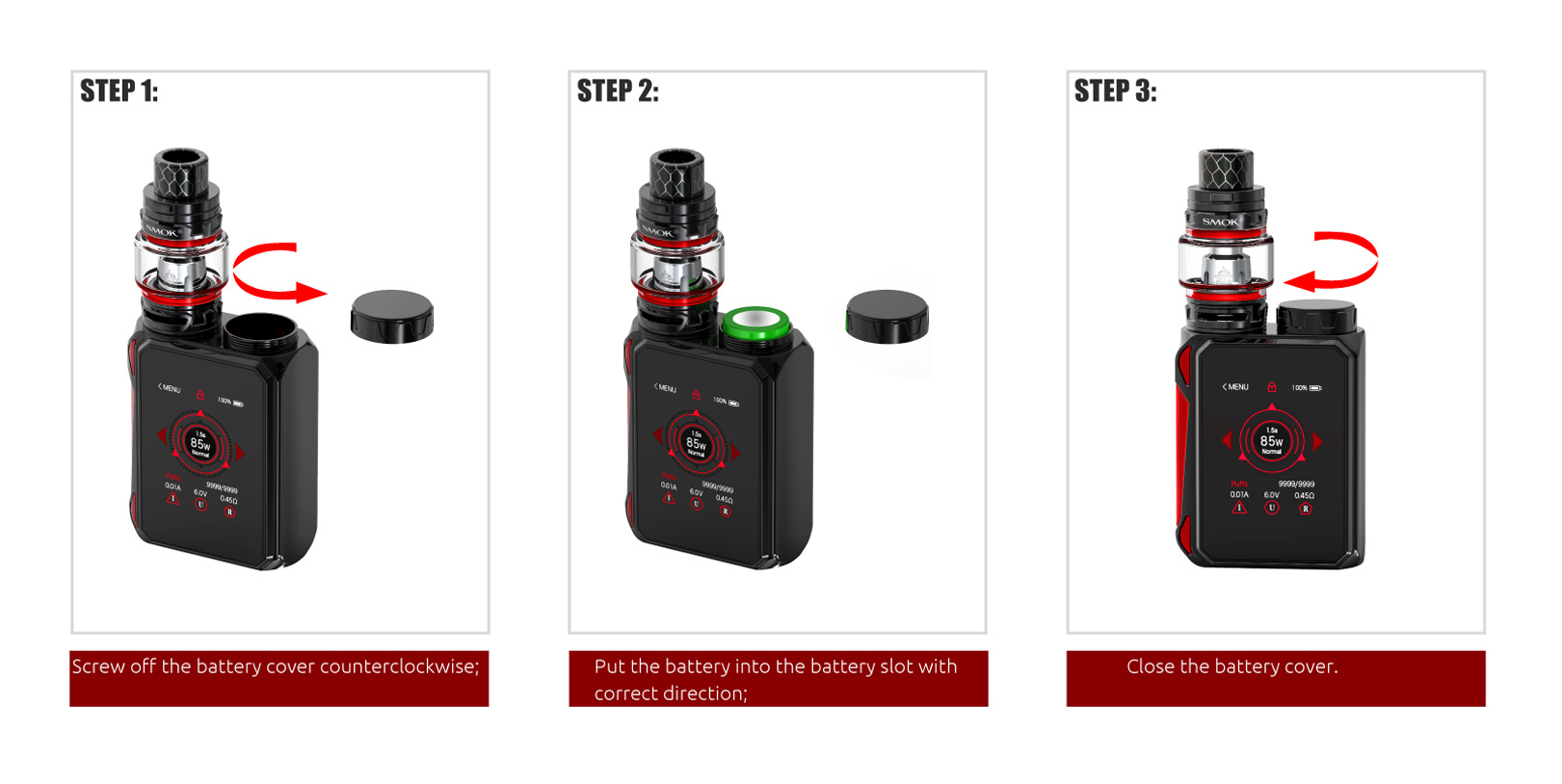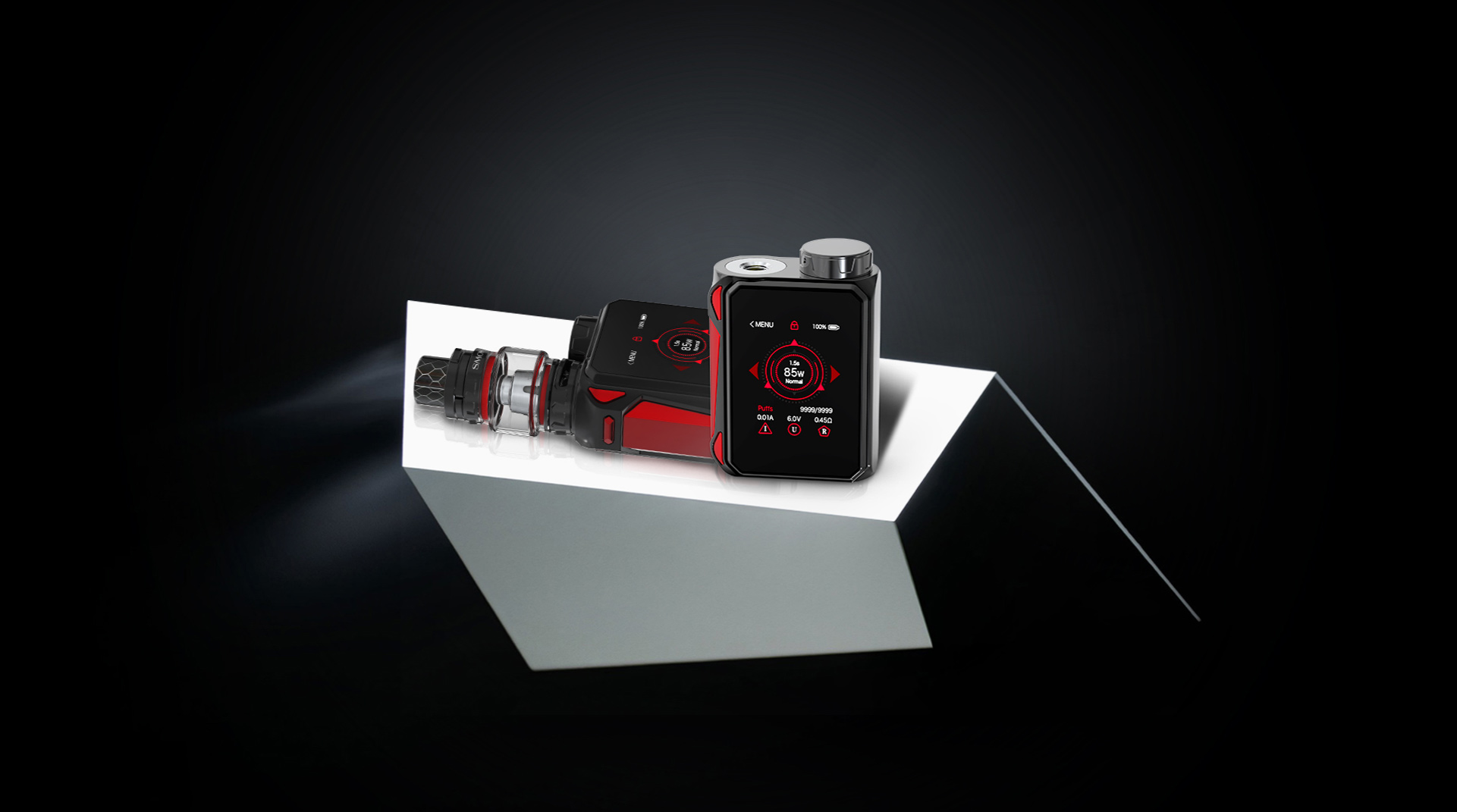 UPGRADING AND CHARGING
G-Priv Baby supports firmware upgrading, you can use the included USB port to upgrade it. And there's no need to change the battery frequently, for the mod can be recharged via the Micro-USB port.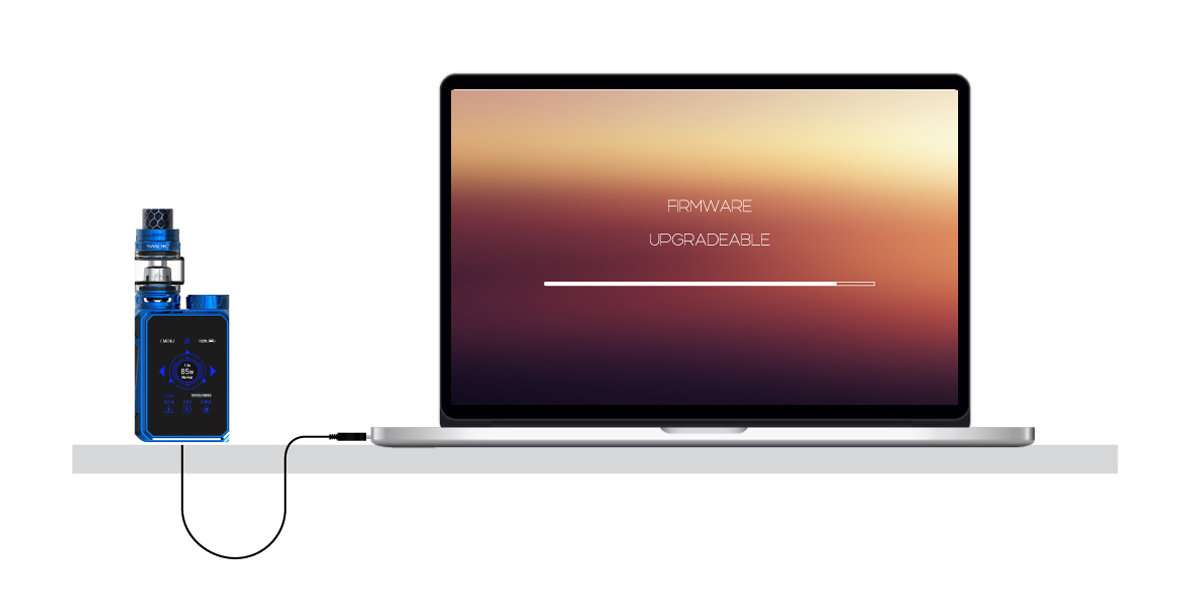 MULTIPLE PROTECTIONS
G-Priv Baby provides multiple types of protections to avoid potential risks.
COIL FAMILY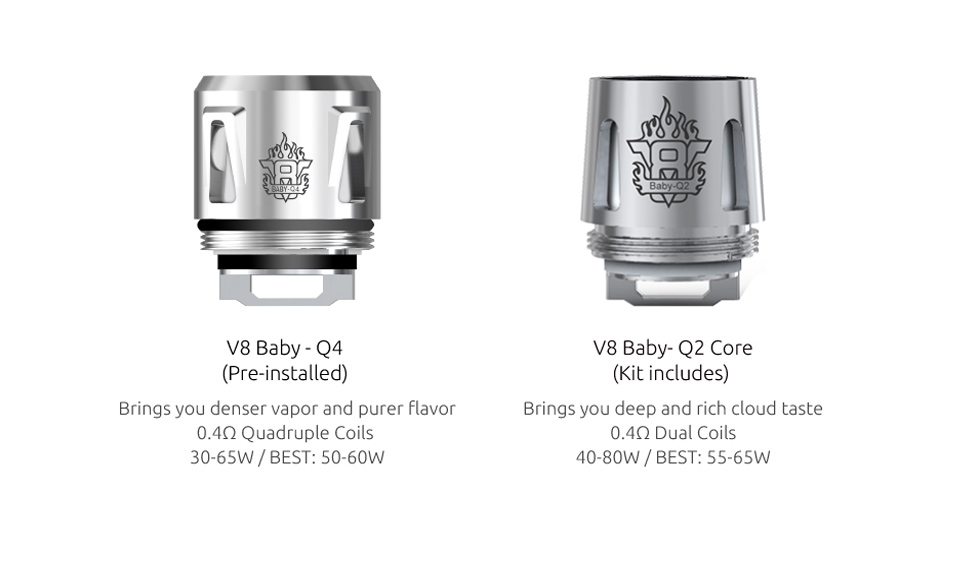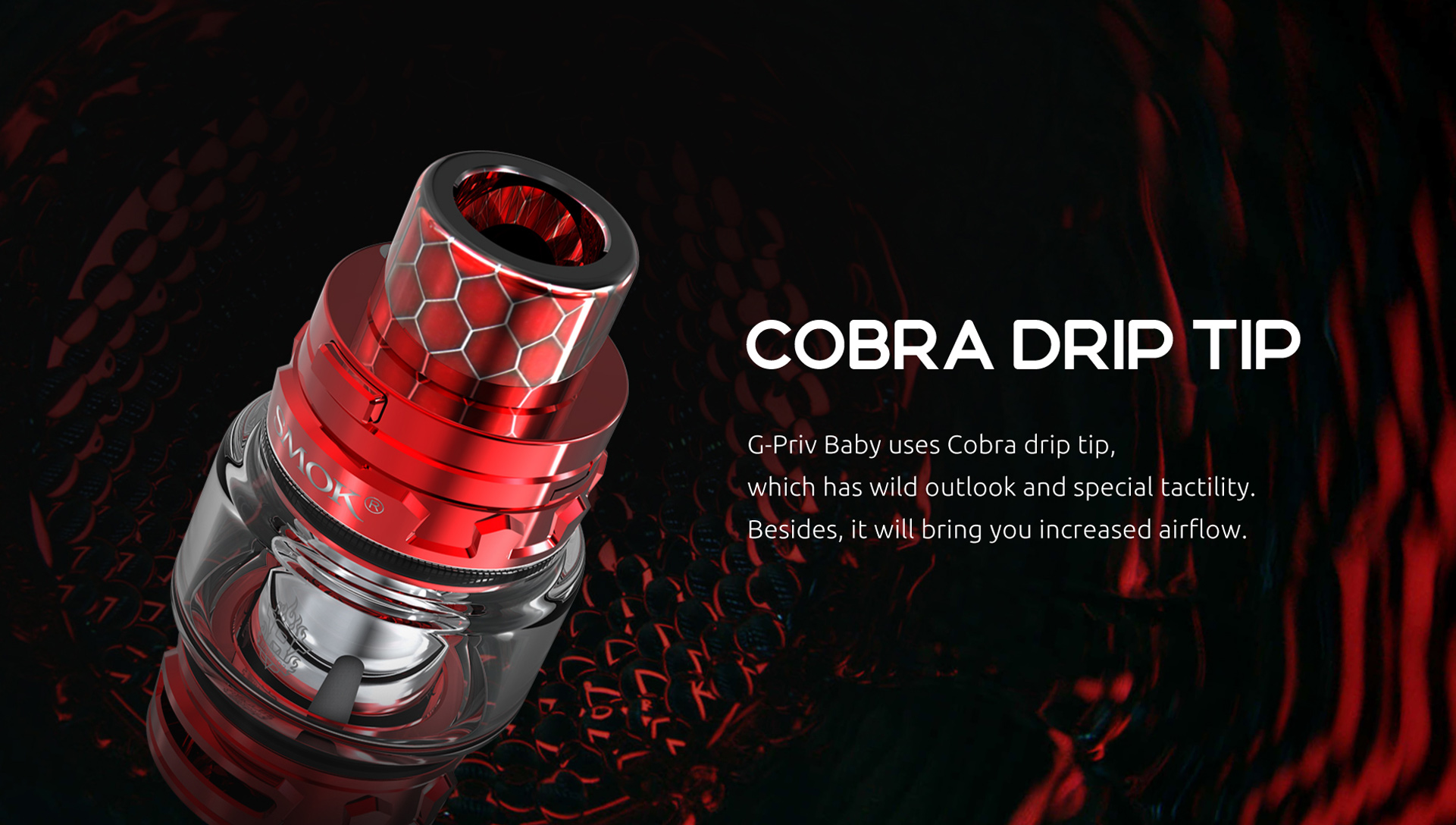 ADJUSTABLE AIRFLOW SYSTEM
Bring you an extremely open draw. Airflow can be adjusted freely by turning the ring at the base of atomizer.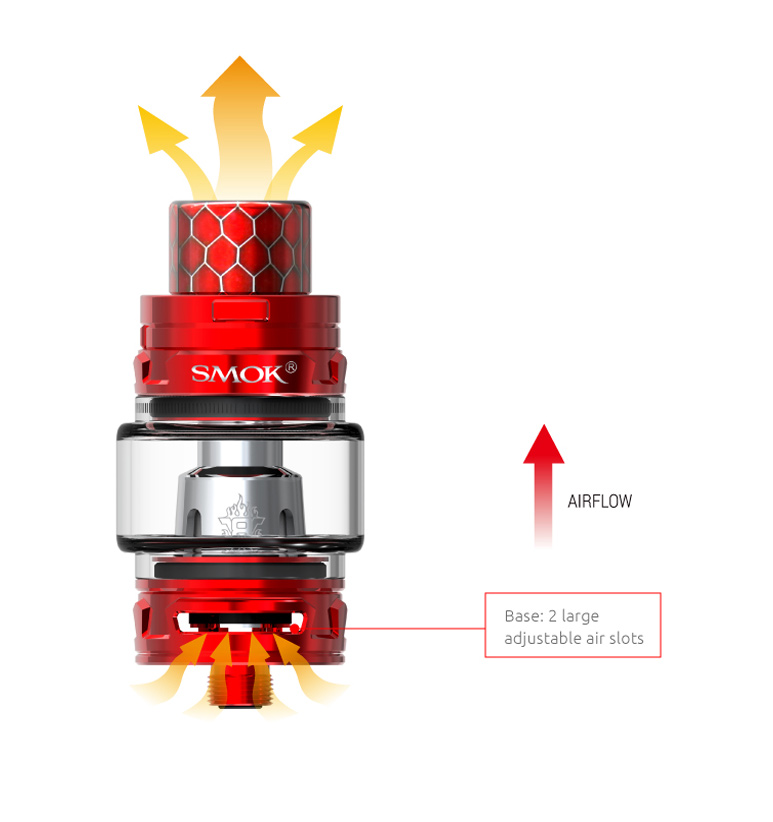 TOP REFILL SYSTEM
Top rotary refill makes filling an easy thing. Leak proof slot can significantly solve leaking problem.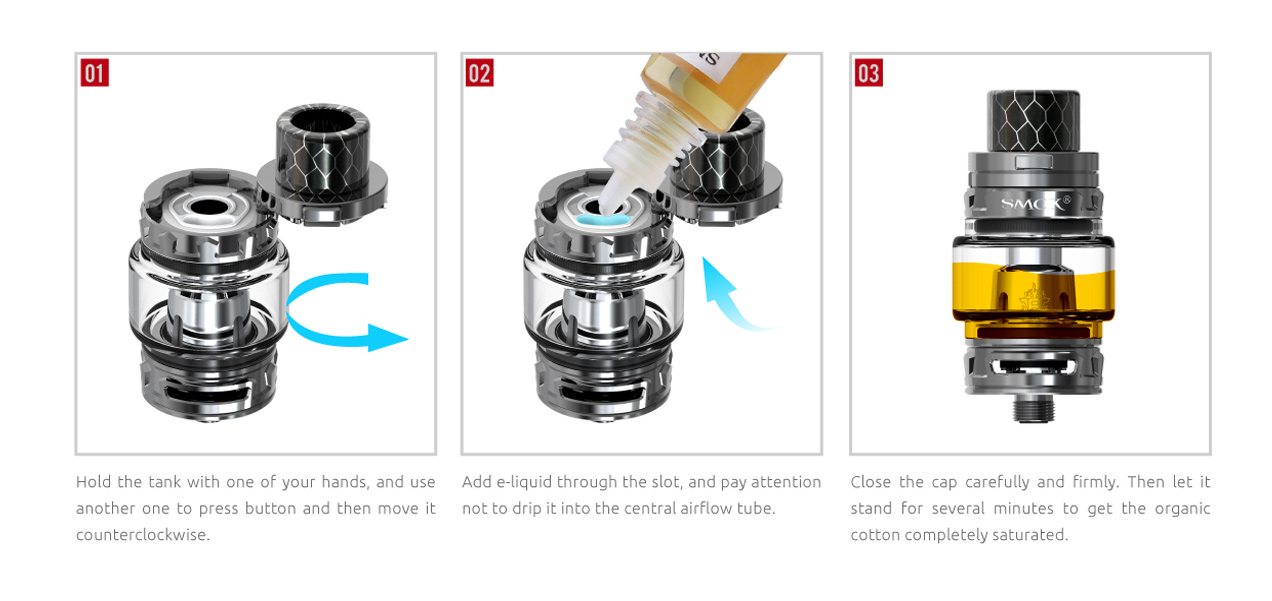 Product Reviews
This product hasn't received any reviews yet. Be the first to review this product!