Product Description
eVic-VT Full Kit
5000mAh, 60W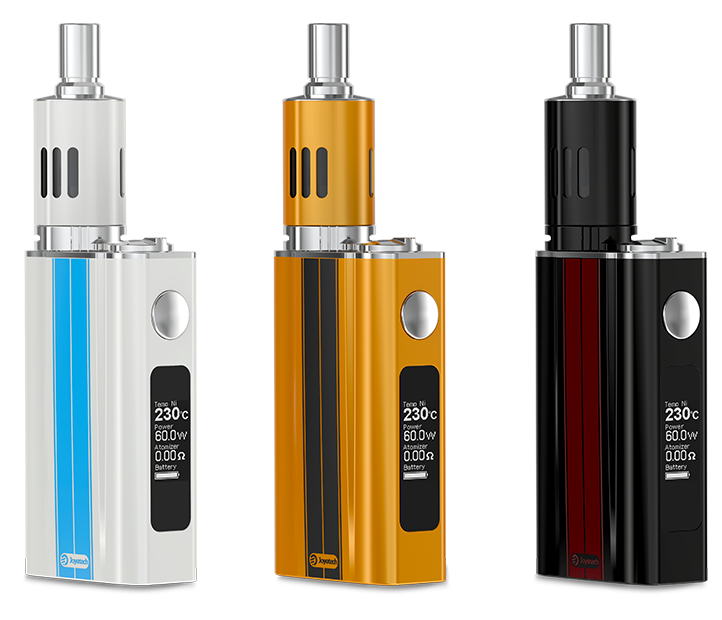 Presenting the eVic-VT 60W, to go with eGo ONE Mega VT atomizer , with its new cutting edge technology of temperature control, embodies the concept of a healthy alternative lifestyle. eVic-VT features a super large OLED screen, supporting VT-Ti (Titanium)/ VT-Ni (Nickel)/ VW mode, and battery capacity of 5000mah.

The Variable Temperature (VT) brings out a different flavor experience with the change of temperature settings, not only improving the taste, but also saving battery and liquid consumption. eVic-VT is not your typical vape, it's an evolutionary start.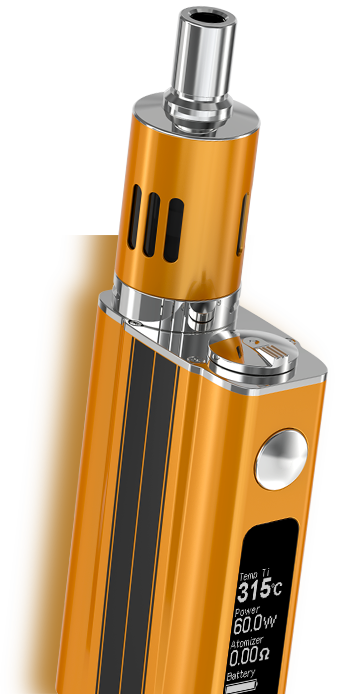 Full Kit comes with:
1 * eVic-VT
1* eGo ONE mega atomizer (with ONE CL Ni head)
1* ONE CL head(Ti)
1 * USB Cable
1 * eVic-VT Skin
1 * Wall Adapter (1A)
Product Parameters:
eVic-VT:
Size: 47*25.5*85.6mm
Capacity: 5000mAh
Output mode: VT-Ti/VT-Ni/VW Mode
Temperature Range: 100-315℃/200-600˚F
Output Wattage: 1W-60W
Resistance Range: 0.2Ω for CL-Ni head
0.4Ω for CL-Ti head
Color: Racing Yellow, Cool Black, Dazzling White
eVic-VT Visual Display:
VT-Ti mode/VT-Ni mode/VW
Wattages/ Voltages
Atomizer Resistance
Battery power/Puff/Time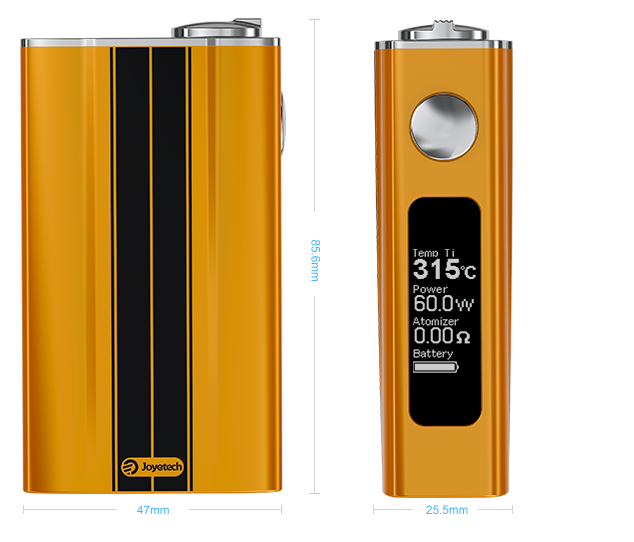 Control Both Nickel 200(Ni) and Titanium (Ti) Heating Wire
Nickel 200 (Ni,Made in USA) and Titanium (Ti) wires, applied with eGo ONE Mega atomizer, greatly enhance the performance of eVic-VT.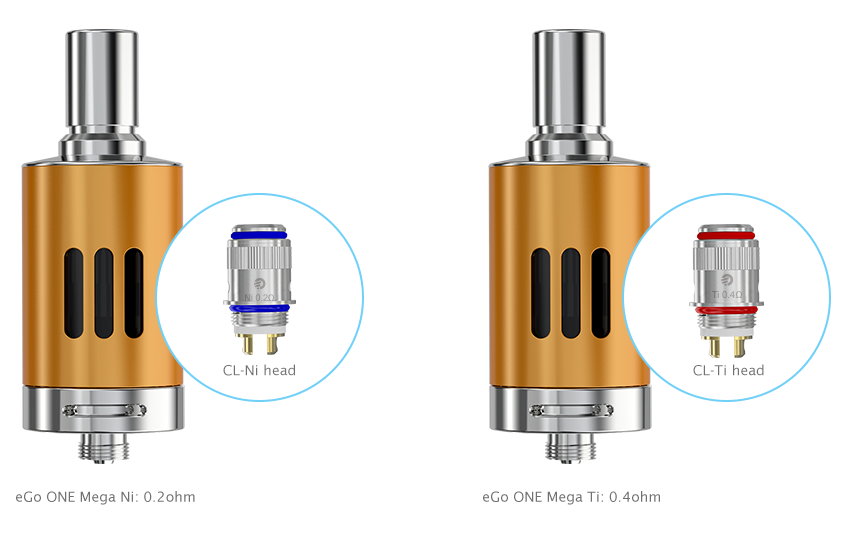 Create large vapor
________________________________________________________________________________________________________________________________________________________________________________
Traditional Advantage of VW function

In VW mode output wattage can be adjusted from 1W-60W by turning the control knob, right to increase, and left to decrease.
Note:
For Kanthal wire with resistance range 0.25-1.0 ohm, the maximum output wattage is 50W.
For Kanthal Wire with resistance range 0.15-0.24 ohm, the maximum output wattage is in the range of 50W~55W.
Joyetech's Unique Vaping Record System

eVic-VT can record your vapor Time and Puff automatically. In Time or Puff mode (flashing), long press the fire button to eliminate records of each.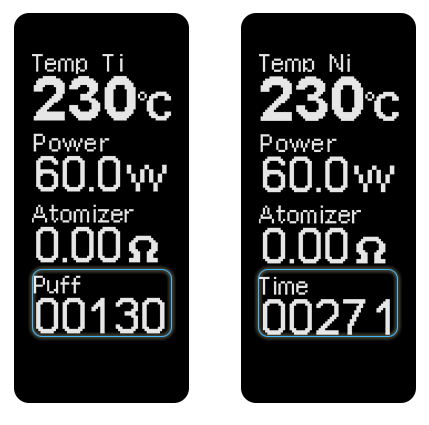 Charging
Simply charge eVic-VT by connecting it with a computer or a wall adapter via USB cable.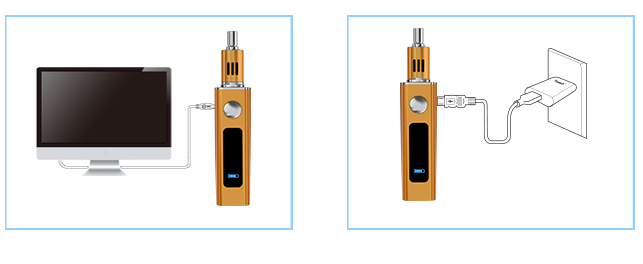 It takes 6 hours to be fully charged. When Charging in device-on condition, the battery sign flashes; when it is fully charged, the battery sign disappears.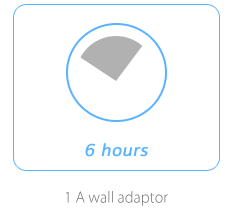 How to Change Atomizer Head
Unscrew the atomizer base from the tank.
Unscrew the atomizer head and remove from the atomizer base. Screw the new CL atomizer head into the atomizer base and firmly tighten. Refit the atomizer base into the tank. Connect the assembled atomizer to the battery and the eVic-VT is ready to use.
Product Reviews
This product hasn't received any reviews yet. Be the first to review this product!