Product Description
Attitude Kit by Vaporesso perfectly demonstrates our attitude: to insist on providing you with the most innovative experience. The vape tanks unique design allows you to replace the coil without ever touching the juice.
Its advanced Omni board allows the user to move with ease between nonchalant vaping, even offering bypass mode, and heavily customized settings to squeeze every bit of potential out of your builds. The Omni board will supply you with VW/VT(Ni200 + SS + Ti) / TCR BYPASS /CCW/CCT).
With one 18650 battery sold separately, it is capable of 80W output. Built with EUC, CCELL or cotton wick inside, it is guaranteed to deliver the most original flavor of your juice.
Attitude Vape Kit: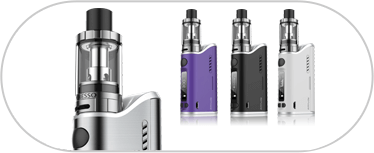 OMNI-Board Capabilities

Ergonomic design with many color options

Up to 80 watts of output

18650 battery powered (not included)

Unique Coil Replacement System for Clean Hand Vaping

Top Fill

USB adaptable: Updatable and fully customisable firmware

Derlin Drip-tip provided

Dimensions: 111x48x25mm

ECO Universal Coil Inside

2 in 1 Tank: 4ML/2ML with Glass Adaptor Provided
Eco Universal Coil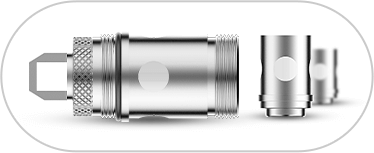 Maximum flavor

No dry hits

ECO friendly and cut down waste

Longer life-cycle

Ceramic or a traditional cotton choice
EUC
Eco Universal Coil
VAPORESSO ECO Universal Coil (EUC) is specially engineered to keep the metal sleeve of coil while just replace the EUC head in a convenient way, making vaping affordable and Eco-friendly while maintaining the best performance.

---
A real way to address environmental concerns and cut down waste
An Easy and Fast coil replacement routine
Ceramic or a Traditional cotton choice

OMNI Board
OMNI Board is the most comprehensive board that is included in Vaporesso premium mods, guaranteeing a consistently reliable performance with a scientific touch. As the foundation of every mod, it is geared towards both new and veteran vapers.

The Omni board will supply you with 6 output modes: Smart VW/CCW/VT(Ni200/SS/Ti)/CCT/
TCR/Bypass. These modes cater for almost any kind of coil that you may be using.

It also features multi protection functions for maximum battery life. The dedicated software would guarantee that your mod stays up-to-date and also can be used to customize the user experience.

OMNI board, as the most advanced personal vaporizer board available, is set to refine your imagination of vaping.
Product Reviews
This product hasn't received any reviews yet. Be the first to review this product!